Team 2u2i from the School of Computing, Faculty of Engineering was announced as gold medalist in the New Academia Learning Innovation (NALI) 2019.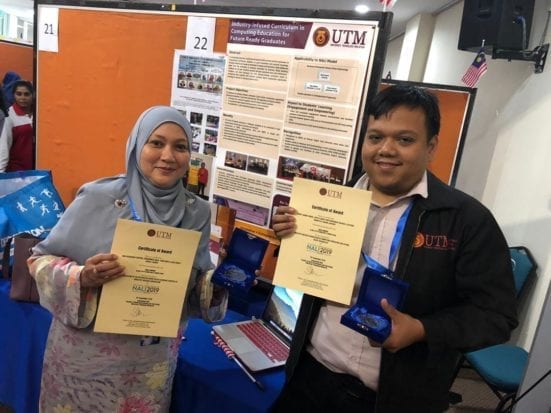 The team consisted of senior lecturers from UTM 2u2i committees, Assoc Prof Dr Roliana Binti Ibrahim, Assoc Prof Dr Dayang Norhayati Abang Jawawi, Dr Haza Nuzly Bin Abdull Hamed, Dr Muhammad Iqbal Tariq Bin Idris, Dr Aryati Binti Bakri, Dr. Nur Eiliyah @ Wong Yee Leng, Madam Nor Hawaniah Binti Zakaria and Madam Rozilawati Binti Dollah @ Md. Zain, convinced the judges with their projects entitled Industry-Infused Curriculum in Computing Education for Future Ready Graduates and Implementation of an Integrated Work-Based Learning Courses in Industry-Infused Curriculum.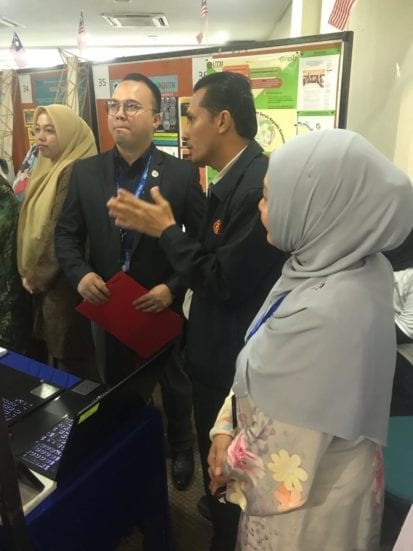 Both projects were about sharing the UTM 2u2i execution plan including work-based learning industry collaboration, apprenticeship industry collaboration, industrial training and industrial project rubric as well as Bachelor of Computer Science (Data Engineering) students' success story.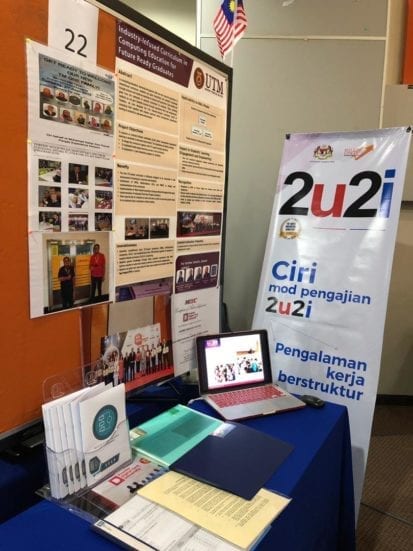 Besides UTM 2u2i team, another team from the School of Computing with project entitled Aligning and Mapping 21st Century Skills with Software Engineering Professional Skills via Collaborative Projects  also was announced as NALI 2019 gold medalist.
NALI 2019 was an initiative by UTM Academic Leadership Center (UTMLead) to promote best practices and sharing of new academia learning innovation implementation in UTM higher education.