JOHOR BAHRU, 14th September – A welcoming dinner for Universiti Teknologi Malaysia (UTM) Inbound Mobility Students was specially held at De' Roza Steamboat and Fresh Seafood Restaurant at Sky Forest Gallery, Tebrau. The objectives of this event is to introduce students to their assigned UTM Global Buddies who will be assisting them to adapt with a new environment and culture during their study abroad session. This program is also one of the initiatives for Internationalisation at Home (I@H) agenda.
The event started at 7.00 pm. The students together with UTM Global Buddies (local students) and UTM International staff began to feast on the scrumptious dinner prepared. Everyone waited patiently for their turns to pick their favourite choice of seafood and meat from the variety of food items prepared since they need to prepare their meals on their own table. Through these activities, the students start to get to know more about their group members and their buddies.
As everyone present was enjoying their meal, the emcee of the day, Miss Fasihah Jaslan invited the President of UTM Global Buddies, Alvin Soo to deliver his speech, followed by the speech from the Associate Director of Global Education and Experience, UTM International, Assoc. Prof Dr. Mohd Ariffin Bin Abu Hassan (Dr. Ariffin). One of the messages highlighted by Dr Ariffin for the students is to get them to feel comfortable to adapt with their new environment. He also informed that UTM International took a special initiative by assigning them with a local buddy so that they can mingle with the buddies who act as their foster family and to embrace UTM to be their new home!
After that, there was a session to introduce each and everyone of UTM Global Buddies to the exchange students. The splendid night was then carried on with the most awaited session, which was the open karaoke session. Students from Spain, France, China as well as UTM Global Buddies participated in the karaoke session. In addition, all the UTM Global Buddies presented the signature Sophia dance which received a great support from members of the floor. The karaoke session then continued alongside with the UTM Global Buddies distributing the orientation kit (a book bag, metal cutlery set and also a metal thermos bottle) to the students. The souvenirs were given in accordance to UTM's Sustainable Campus initiative. At 9.40 pm, the program came to a close with all the students, Global Buddies and staff returning back to UTM.
#Bring UTM to the World
#Bring the World to UTM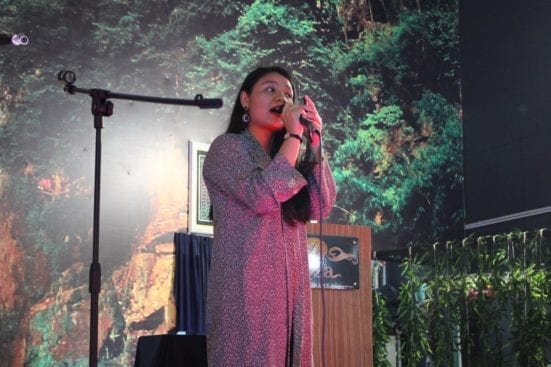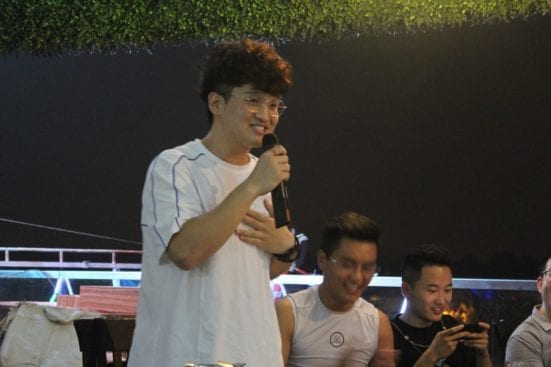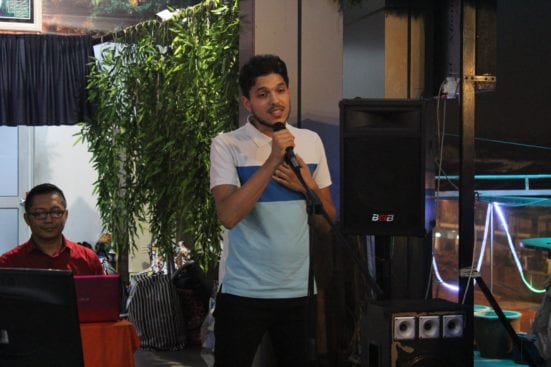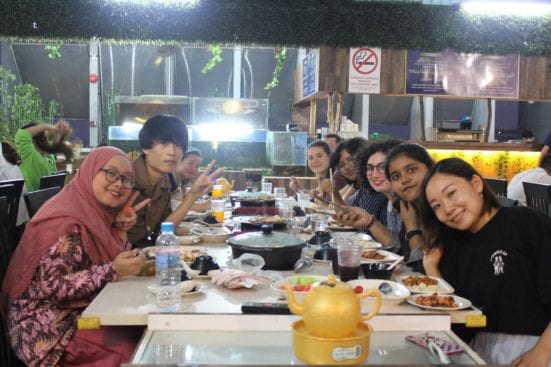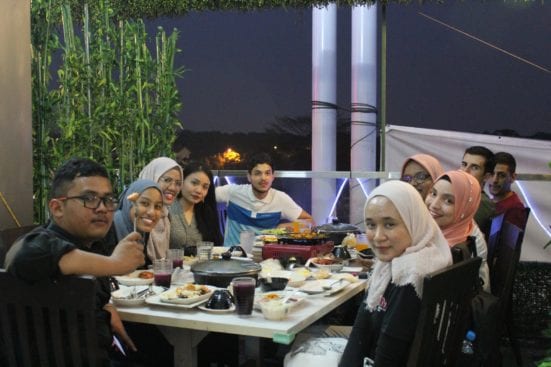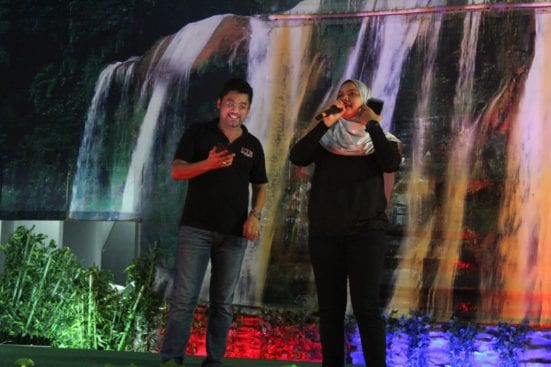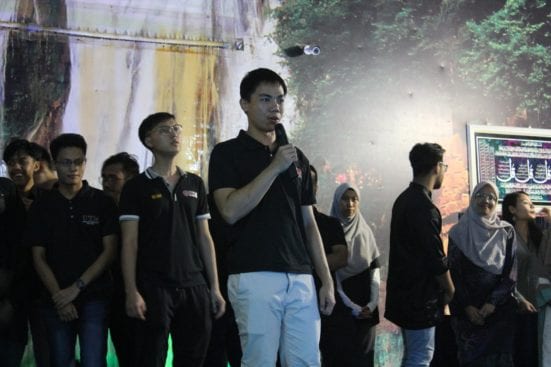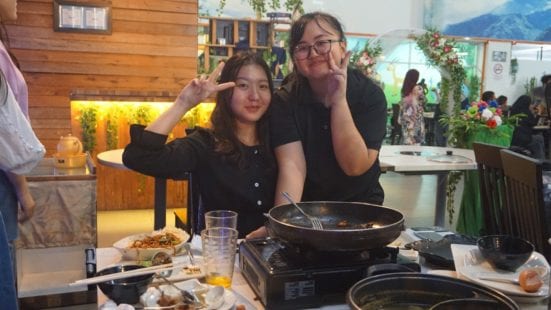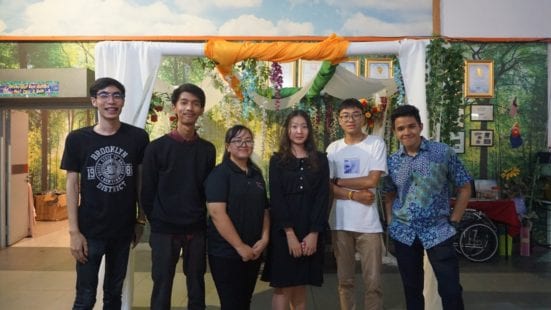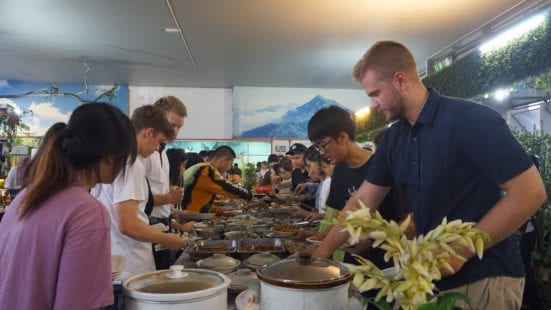 Written by:
UTM International Global Education & Experience (GEE)
UTM Global Buddies team (UTM GB)