KUALA LUMPUR, August 2019 – I am Zhulduz Rsaliyeva, a PhD student who is currently studying at al-Farabi Kazakh National University. As an academician, I have the privilege to go for a one-semester internship abroad and I chose Universiti Teknologi Malaysia (UTM), specifically at Faculty of Social Sciences and Humanities (FSSH), Kuala Lumpur for my internship. I spent 5 months in Semester II 2018/2019 for my internship with Dr Nor Liza Haji Ali, a senior lecturer from FSSH KL.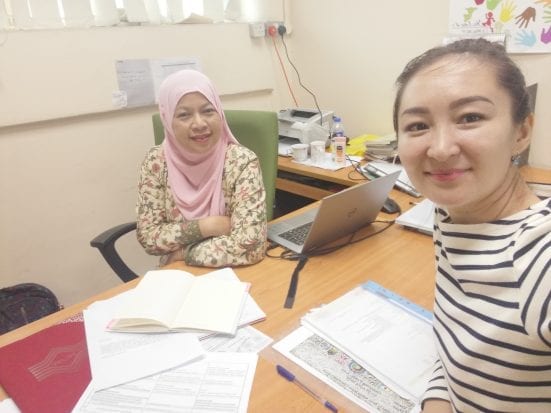 I really enjoyed my internship. Not only do I get the opportunity to learn more about research and publication, I also made many friends as well as had the chance to travel. I would like to recommend for those who are thinking about combining study and holiday, I would certainly recommend UTM. Also, I would like to thank the Department of International Relations for being so supportive and efficient from the admission application to organizing several intensive academic and entertaining programs for international students.
Let me share a brief snapshot of my internship experiences. The first month of the internship was full of events.  UTM has organized free trips for international students to see the beauty of 7 rivers in Kuala Lumpur, Melaka and Port Dickson. I had the opportunity to meet other international students during the trips.
In addition, FSSHKL also organized a knowledge sharing program by postgraduate students in which I learned and met more postgraduate students. Some of us attended a single-day forum organized by the Qualitative Association of Malaysia. Besides, I learned to use the online database offered by UTM Library. I also went to Universiti Kebangsaan Malaysia (UKM) Library.  I also took the opportunity to attend a conference in Singapore. I went there with another PhD student from China, Zhang Jie. Singapore is only 6 hours away by bus from Kuala Lumpur. Also, I had the chance to attend a workshop entitled Speech Perception Issues in bilinguialism: Cognition and Bilingualism in Korea.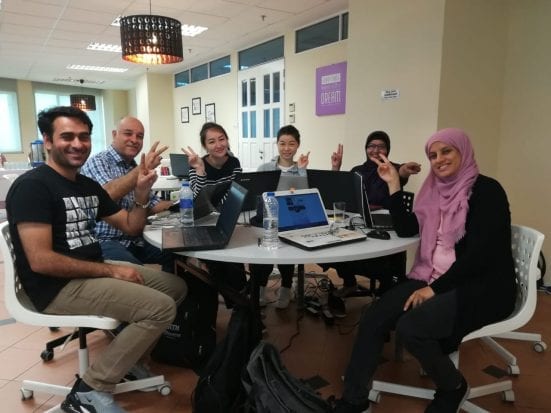 UTM also organized many research courses. I attended 4 research and publication modules organized by UTM in collaboration with Erasmus+, the Union Nations and UTM Business Department. They are i) Publishing skills (May 6-10, 2019 – Dr. Hugo from Indiana University); ii) Evaluating research outputs and researchers, non-academic impact (29 April-3 May 2019 – Dr. Jan from Slovakia); iii) Effective use of technology for successful academic career (April 15-19, 2019 – Dr. Rahajia from Indonesia); and iv) Research project (April 22-26, 2019 – Dr. Anne from Poland). The modules consisted of individual and group practical tasks and all PhD students were awarded with certificates at the end of each workshop.
In addition, I also experienced Ramadan here, which is culturally different from my homeland. UTM has a mosque within its campus. During Ramadan, students and local people gather together to break fast at the mosque. A huge Iftar tent was set up near the mosque for people to eat together and later to pray for Tarawih at the mosque. I often hear Malaysians greet each other with phrases such as "Ramadan Kareem" and "Ramadan Mubarak". UTM also organized special Iftar evenings for the international students, orphan children and single-mothers. It was indeed a beautiful Ramadan experience at UTMKL.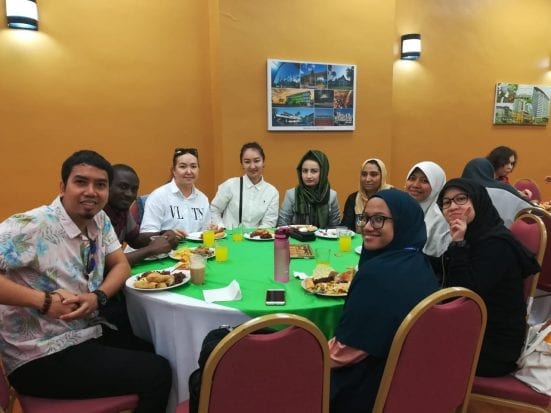 I am grateful  and blessed for being accepted to do my internship in UTMKL. To commemorate my wonderful experience in UTM,  I am sharing some photos of my meaningful and enlightening sojourn at FSSHKL.
Prepared by: Zhulduz Rsaliyeva