By: Assoc. Prof. Sr Dr. Sarajul Fikri Mohamed
KUALA LUMPUR: The Higher Education Leadership Academy (AKEPT) in collaboration with UTMSPACE through the Centre for Professional Development has successfully organized the AKEPT Leadership Talk Series (ALTS) 2019: Series 1 on Thursday, 29 August 2019 at the AKEPT Auditorium, Bandar Enstek, Negeri Sembilan.
The ALTS 2019: Series 1 has become an  excellent platform for more than 300 academic administrators and academicians comprising vice-chancellors, rectors, deans and academic leaders from across Malaysia to discuss and share experiences on value-based leadership skills. The programme's keynote address was presented by Professor Dr. Mehmet Asutay, Director, Durham Centre for Islamic Economics and Finance from Durham University. He shared his enormous experience on value-based leadership issues and threats in this challenging world of political, environmental and economic development. The 'In the Hot Seat ' session with Professor Dr. Durrishah Idrus, UTM Deputy Vice Chancellor (Student Affairs) as the moderator, discussed the future and sustainable academic structure in Malaysia with experienced panellists from both public and private higher learning institutions.
The program was further enhanced with the presence of Yang Berhormat Dr Maszlee Malik, the Minister of Education, Malaysia who presented his speech which included the KPM strategy in empowering the Malaysian education quality with collaborative and inclusive efforts to boost Malaysia higher education system to be at the world-class rank.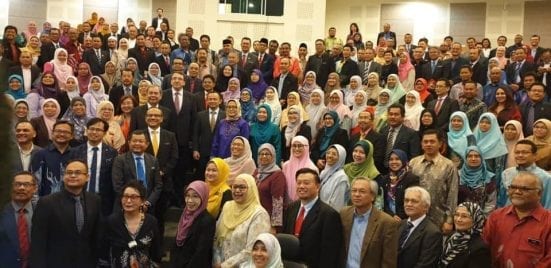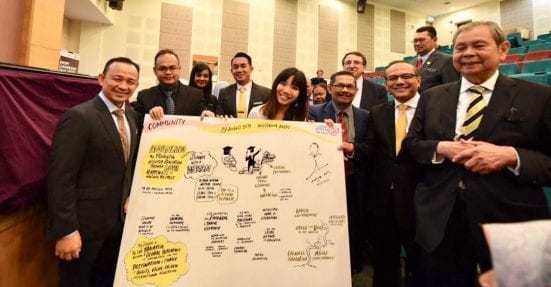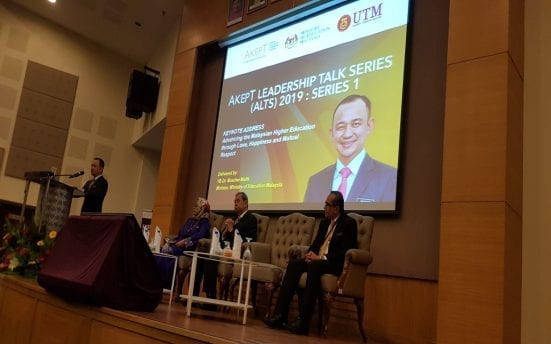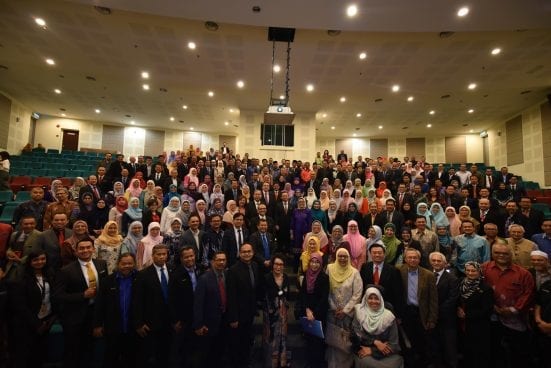 / School of Professional & Continuing Education (SPACE)