I am currently a third-year undergraduate student at the Department of Biosciences, Faculty of Science, UTM. I have had the privilege to participate in the prestigious research internship program called the Amgen Scholars Program at Kyoto University in Japan, which was held from 10th June till 5th August 2019. Amgen is a multinational biopharmaceutical company which is based in California. The company provides opportunities for undergraduates from all over the world to conduct research at world-class institutions in the US, Europe, Asia and recently in Australia and Canada too through the Amgen Scholars Program. It is an international program funded by the Amgen Foundation with direction and technical assistance provided by Harvard University. The program accepts applications for internship in "any disciplines related to the discovery, development, manufacturing and delivery of human therapeutics, as well as the overall biomedical and biotechnology enterprise".
I was very fortunate to be among the seventeen scholars selected to undergo my internship at Kyoto University. Amgen Scholars were also hosted at several other top universities including the University of Tokyo, Tsinghua University and the National University of Singapore (NUS) for the Asia section of the Program. I chose Laboratory of Plasma Membrane and Nuclear Signaling at Kyoto University as my host laboratory, supervised by Associate Professor Shige H. Yoshimura. I was assigned a research project related to the studies on protein aggregation as implicated in neurodegenerative diseases (ALS/FTD). A symposium was held during the last day of my stay in Kyoto where together with the other scholars, we presented our work carried out over the internship period. It was a very steep learning curve for me. Unexpectedly, I was awarded the third best oral presenters!
Then, an Asia Symposium was held at NUS bringing in scholars from the four participating universities (Kyoto, Tokyo, Tsinghua, NUS) for another round of presentations in front of many experts. All top three best oral presenters (including myself) at the individual university's symposium were given the chance to share our research outcomes with the audience at Ngee Ann Kongsi Auditorium, NUS. There was also an industrial visit where scholars were taken to the Amgen Singapore Manufacturing Facility. This Program exposed us to the world of academic research, and the industry as well.
All work and no play make Jack a dull boy! During the internship, I also enjoyed some of the best sightseeing spots in Kyoto prefecture which included Kiyomizu-dera, Kinkaku-ji and Fushimi Inari Taisha. I was mesmerized by the essence of Japanese culture and the beauty of natural scenery unfolded in Kyoto. The program was also very well-organized, supported by a team of dedicated university staff. They meticulously arranged various activities for us, including Japanese language class, sightseeing trips, cultural events, visits to the Centre for iPS Cell Research and Application (CiRA) and Shimadzu Corporation, and also lab visits to Yoshida and Katsura campuses of Kyoto University.
This program has definitely broadened my horizon. I strongly encourage all students to take the initiative and never give up seeking for abundant opportunities that are available during their time as undergraduates.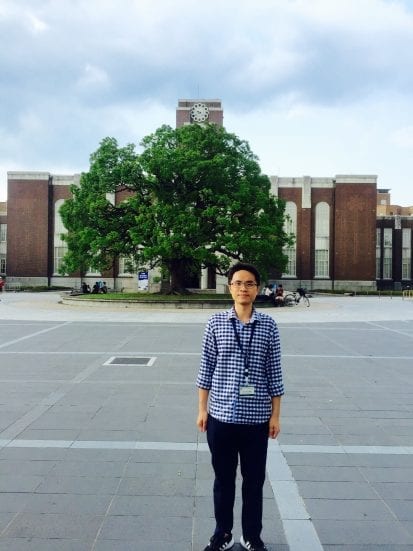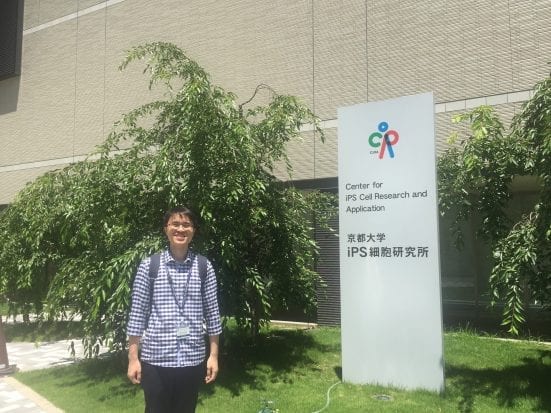 Lim Chun Kim
Third-Year Student, Bachelor of Science (Industrial Biology) (SMBB)