On 27 March 2019, Dr. Shanti Chandran continued her Service Learning workshop further up north to the state of Karnataka, to Udupi, where Manipal Academy of Higher Learning, globally known as Manipal University is situated. The session was organised by the Centre for Continuing Education and Interprofessional Development (CCEID), for lecturers from various departments including disciplines such as medicine, business, architecture, optometry, etc. Her talk, entitled 'Service Learning: Building Smart Partnership across Disciplines' highlighted the best practices of Service Learning, and how this framework could enhance community engagement projects undertaken in various disciplines and especially about bridging the gap between university and society through a network of smart partnership support system.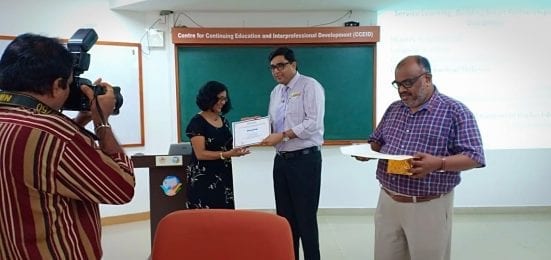 Honouring with Certificate presentation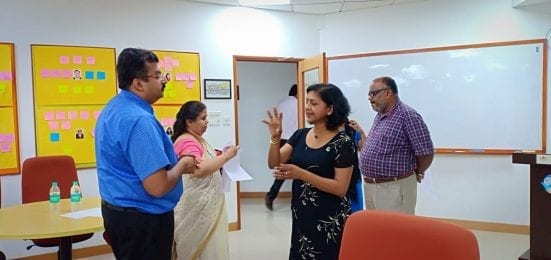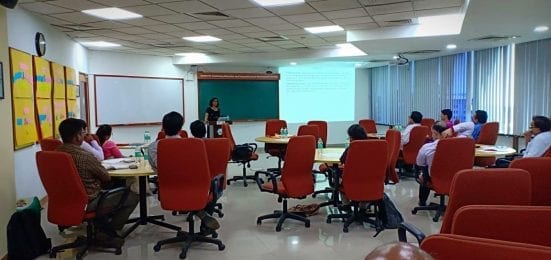 Dr. Shanti Chandran then continued with more workshops for staff and students of Prasanna School of Public Health, one of the constituent institutions of Manipal University that focuses on Social Work, Public Health and Health Administration with a field practice for postgraduate students on the 28-29th March. Her session focused on an introduction to service learning by drawing on its multitude of benefits to youth, schools, agencies and community. She highlighted the best practices of service learning to discuss the critical elements of implementing a service learning program. The workshop specifically centered on the reflective component of Service Learning. The sessions ended with lots of group work activities where students and staff generated ideas on how to integrate service learning into social work fieldwork and experience.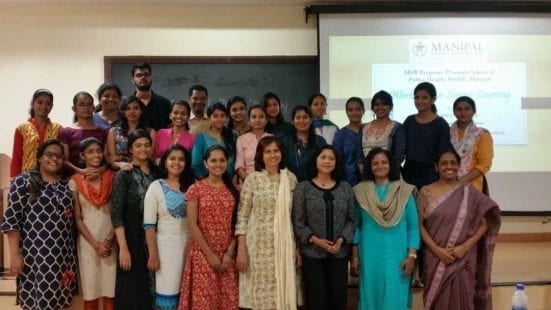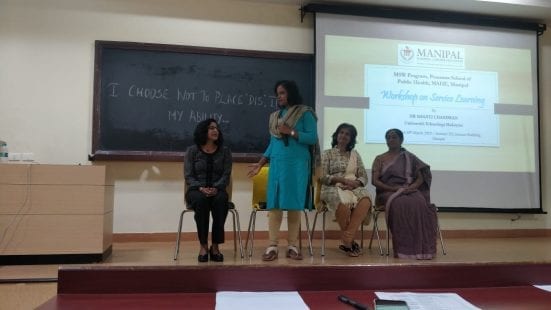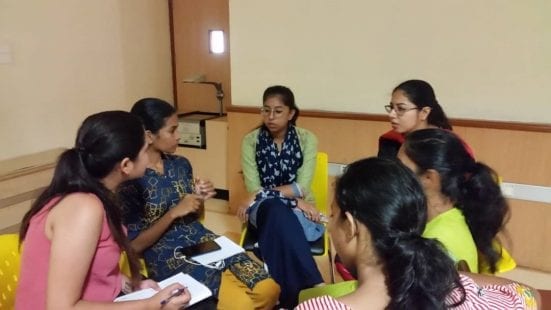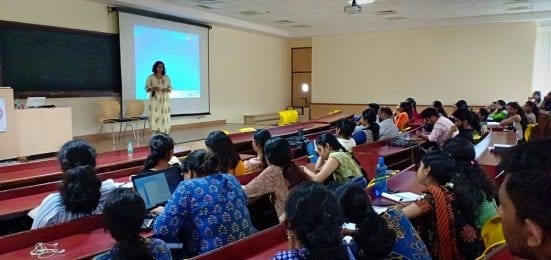 Feedback from organiser:
"Dr Shanti Sandaran from Universiti Teknologi Malaysia had created a move among students and faculty across discipline at our university at MAHE, Manipal, India. The three-day series of workshops on service learning, for teachers as well as for postgraduate students, opened avenues to us on how social workers can and need to work with other disciplines to reach out to people. We are grateful to Dr Shanti", (Ida D Souza, Assistant Professor, Manipal Academy of Higher Education).
Author: Dr Shanti Chandran a/p Sandaran
Editor: Nur Hazwani Mohd Muhridza, Nur 'Ain Mohd Shahroom, Ghazali Bunari, Zaid Shamsuddin