On an excursion planned several months before, the international students of UTM Kuala Lumpur conquered the cave of wonders and adventures, Gua Tempurung on 20 July 2019. The UTM Youth Cave Exploration was organized as part of the internationalization at home initiatives.
The program was made successful with participation by full-time international students from 13 countries including Yemen, Japan, The Czech Republic, Sri Lanka, Somalia, Saudi Arabia, Pakistan, Iraq, Egypt, Cambodia and Afghanistan.  This also included participation by the Exchange Students from the Islamic University of Madinah, Saudi Arabia; University of Tsukuba, Japan and the University of Hradec Kralove, Czech Republic. Positive and encouraging feedback was shared by students as they marvelled at the stunning stalagmites and stalactites, forming unique shapes that surround the cave. The trek and hike challenge presented the students with the perfect opportunity to crawl, slide and climb as they traverse the underground rivers, slippery passages and rocky surfaces while at times wade through water. Students said that the cave was definitely worth exploring.  The group was guided by two experienced cave rangers throughout.
These challenges require students to foster immediate trust and teamwork among themselves, despite their nationalities and cultural differences.  Students ought to demonstrate a deep understanding of each other as the experiences were truly unfathomable and provided a glimpse to the richness of nature.  In addition, students were given the opportunity to empower their network and friendship while simultaneously developed leadership, communication and some basic survival skills.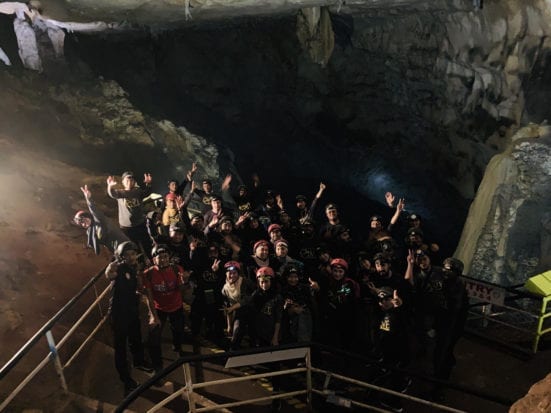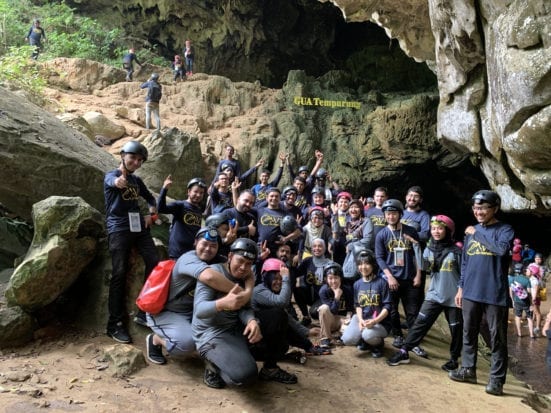 The slightly over 5-hours trek and hike program was a memorable success for all 40 participants, which were accompanied by the UTM International officers and UTM medical officers.  They climbed close to 1000 steps, went through exceptionally high and steep points in the cave and concluded the adventure with a hearty lunch served by the locals before heading back to the city.