PUTRAJAYA, 27 Jun – Penerbit UTM Press, the publishing arm of Universiti Teknologi Malaysia (UTM) won three prizes at the 2018 MAPIM-KPM awards ceremony organized by the Ministry of Education under the Malaysian Council of Scholarly Publishers (Majlis Penerbitan Ilmiah Malaysia, MAPIM) held at Mariott Hotel, Putrajaya. The prestigious national award ceremony is held annually to celebrate the achievements of academic authors, scholarly journal article writers, editors and book designers from members of scholarly publishing houses in Malaysia.
The book Construction Noise: Issues, Measurements and Predictions written by Assoc. Prof. Dr. Zaiton Haron, Dr. Khairulzan Yahya and Dr. Nadirah Darus from the School of Civil Engineering, Faculty of Engineering received the award for Best Scholarly Book for the category Science, Technical and Medicine along with cash, a plaque and a certificate.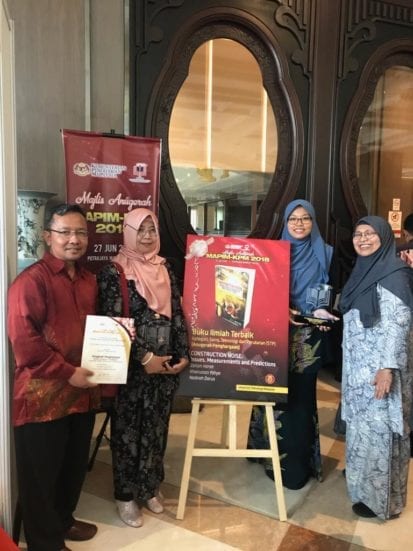 The fourth book of UTM Resident Author Yang Berhormat Dato' Haji Abdul Rahim bin Ramli, Council President of the Royal Court of Johor, entitled JDT – Johor Darul Ta'zim: An Abode of Dignity was awarded the Certificate of Appreciation for the category of Best Popular Academic Book.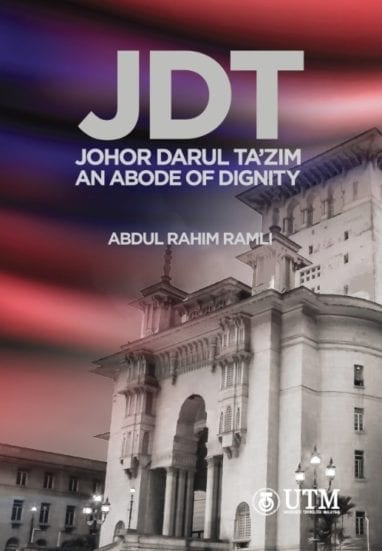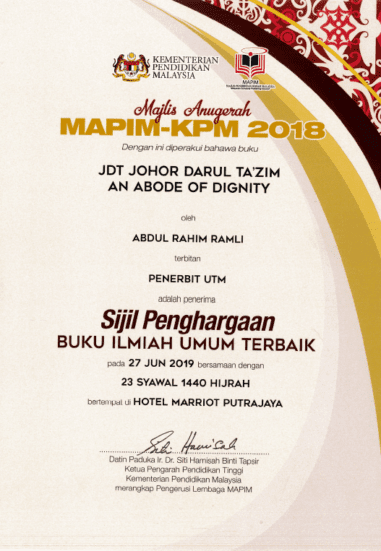 Meanwhile, an article titled Representation of National Identity in Malaysian State Mosque Built Form as a Socio-Cultural Product published in the International Journal of Built Environment and Sustainability (IJBES) by Dr. Alice Sabrina Ismail, a lecturer from the Faculty of Built Environment and Surveying received the Certificate of Appreciation for the category of Best Journal Article Award (Social Sciences and Humanity).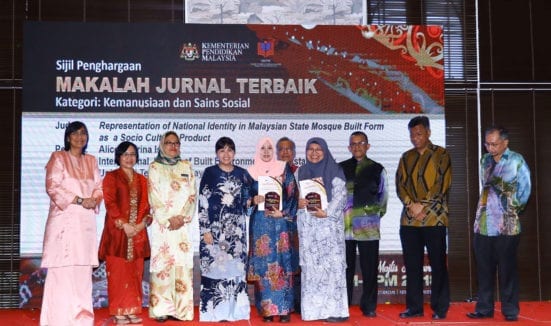 The annual award ceremony was officiated by YB Teo Nie Ching, Deputy Minister of Education of Malaysia. Also in attendance was the Director General of the Department of Higher Education, YBhg. Datin Paduka Ir. Dr. Siti Hamisah binti Tapsir.
Earlier in April 2019, Penerbit UTM Press also won three prizes at the 2019 National Book Awards ceremony which was held at the Putra World Trade Centre (PWTC), Kuala Lumpur during the Kuala Lumpur International Book Fair (KLIBF) 2019.
Translated by En. Dzul Haniff Mahadzir