It is all about advancing the skills of promoting advocacy and influencing power people for Tunas Girl Guides at Besut, Trengganu on 23 of March 2019.  Members of Girl Guides UTM sharpened their leadership skills in facilitating the Action on Body Confidence Workshop, a program created by World Association of Girl Guide and Girl Scout and Dove Self-Esteem Project aiming to help increase girls' self-confidence.  The main objective of this workshop is to help girls identify the biggest body confidence issues in their community and plan a project that does not only raise awareness but asking decision makers for a change.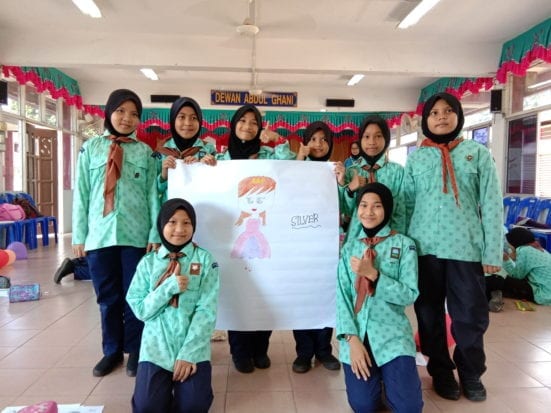 The Action on Body Confidence Workshop also help to empower girls through improving body confidence.  One of the girl guide leaders pointed out that "Our girls will be more confident to voice their opinions and to take action and influence people on the issue they are fighting for" after completing this workshop.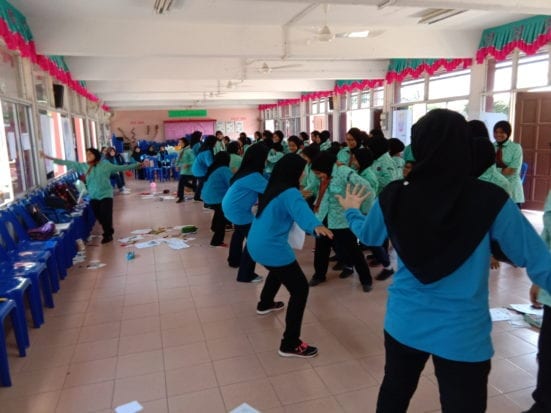 In closing the workshop, the headmaster of SK Kuala Besut, Encik Che Deraman bin Mamat thanked all collaborators including Girl Guides UTM, Girl Guides District of Besut  and Girl Guides SK Kuala Besut for successfully conducted this workshop.  In his speech, he appreciated the collaboration and hoped the workshop had benefited the participants especially in achieving freedom from beauty standard and planning for a change at their community.
Two international students of AHIBS and 8 UTM Girl Guides were the facilitators for The ABC Workshop led by Dr. Nor Zafir Md Salleh from AHIBS and Dr. Roziana Shaari from FSSH.