Kuala Lumpur – 11th May 2019 :  International Student Society (ISS), Universiti Teknologi Malaysia (UTM) Kuala Lumpur had successfully conducted an International Cooking Day program on 11th May 2019. The event took place in Menara Razak seminar hall in UTM Kuala Lumpur . The theme was Appreciation of Ethnic Food.  Students from 5 countries represented their countries. They were from Sudan, Iran, Nigeria, Egypt and also Indonesia.  Each representative prepared the country delicious local dish which was served during the iftar feast to almost 80 international students and families.
The aim of the program was to  increase participants' knowledge of other cultures, harness their social sensitivities and to strengthen social fabrication among them.  In addition, it also aimed at encouraging the participants to appreciate and respect cultural diversity.  Most importantly, the participants became aware of other countries' ethnic foods which were specially served in Ramadhan while having the  experience tasting these food themselves.   Learning about food has always been useful not only for  international students but also the locals since they can prepare and serve food for each other. Hopefully, the experience gained from the event would bring students  from different background closer in view of promoting  harmony among them.
The program was officiated by Associate Prof. Dr. Norhayati Abdullah, Associate Director of UTM International Kuala Lumpur. She was also kind enough to present the certificate of appreciation to all students who participated as a Chef of the program.  The event was successfully implemented and participants were appreciative towards the initiative of strengthening cultural ties through  sharing of traditional foods.  Overall, the event has met its objectives, all guests were very happy and enjoyed the foods.  As ISS UTMKL, we thank you UTM International for supporting this program and make us, the international students feel at home with our UTM family in this blessed  month. Thank you!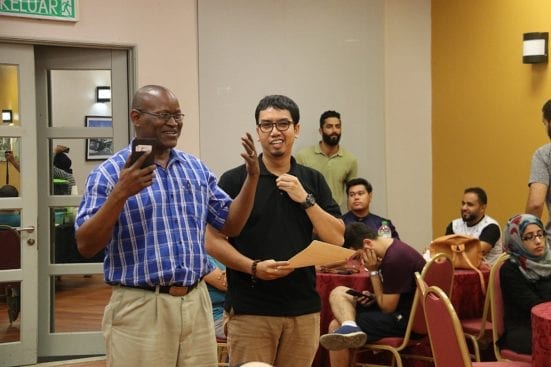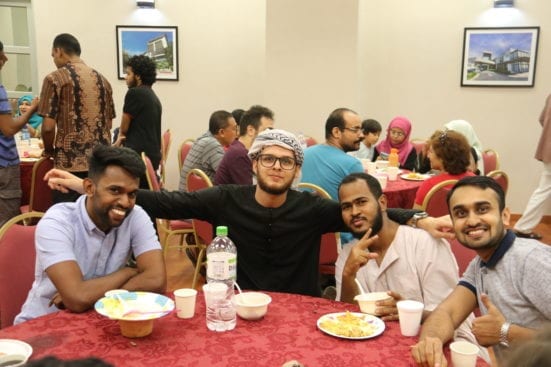 Morro Krubally, DBA
Vice President
International Student Society (ISS), UTMKL