Johor Bahru, April 15 – From 12-13 April 2019, a group of Faculty of Social  Science and Humanities (FSSH) lecturers and students led by Prof. Dr Zaleha Ismail  contributed their expertise in preparing STEM activities for the Johor International Messenger of Peace (MoP) Forum and 1st Scouts STEM Camporee 2019 organized by Sekolah Menengah Kebangsaan Tasek Utara. This program was held with the cooperation of  Malaysian Scout Association of Johor. A total of 25 STEM activities were held during the camp and 17 of them were STEM activities.
The 1st Scouts STEM Camporee 2019 was attended by 436 students, including six schools outside Johor state, 28 cluster schools of excellence and boarding schools as well as 17 public schools. International students from Indonesia, Singapore, Brunei and Bhutan also participated in the program. The main objectives of this program are to attract participants in the STEM-based field, to provide students with STEM knowledge and to help improve knowledge of the application of science and mathematics concepts among school students.
To help the organizer fulfill the objectives of the program, FSSH lecturers and students provided 17 fun STEM activities such as Chemistry Rocket (Dr Nor Hasniza Ibrahim and  Dr Chuzairy Hanry), STEM Saves The People (Dr Muhammad Abdul Hadi Bunyamin), Junior Coder (Dr Nurul Farhana Jumaat), CT Games (Dr Corrienna Abdul Talib and Madam Marlina Ali), Paper Helicopter (Dr Norulhuda Ismail), Mini Titanic (Dr Nor Farahwahidah Abdul Rahman), Engineering Challenge (Dr Muhammad Khair Noordin), Shopaholic Sustainable Shopping Bag (3S) (Dr. Zakiah Mohamad Ashari), Math Luas (Dr Norazrena Abu Samah) and many more.
The group of students who successfully completed all the STEM activities were awarded Gold, Silver and Bronze awards. Students' exposure to STEM activities also has the potential to help create more skilled and innovative human capital with a higher interest in STEM related industries in line with the current transformation of education. Any parties interested in working with the School of Education, Faculty of Social Science and Humanities, UTM to organize STEM activities please contact Dr. Nor Hasniza Ibrahim at p-norhaniza@utm.my.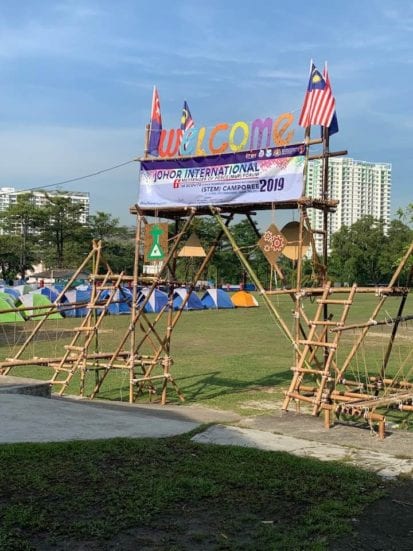 STEM Camporee 2019 at SMK Tasek Utara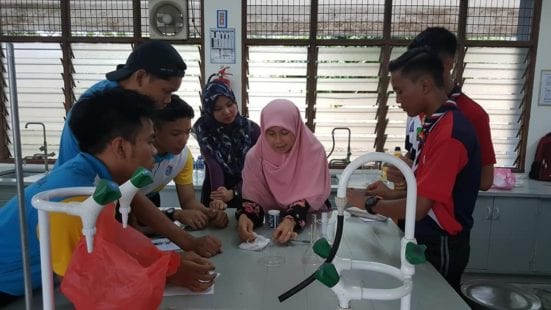 Chemistry Rocket Booth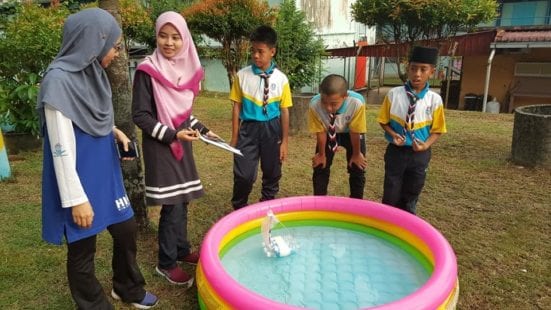 Mini Titanic Booth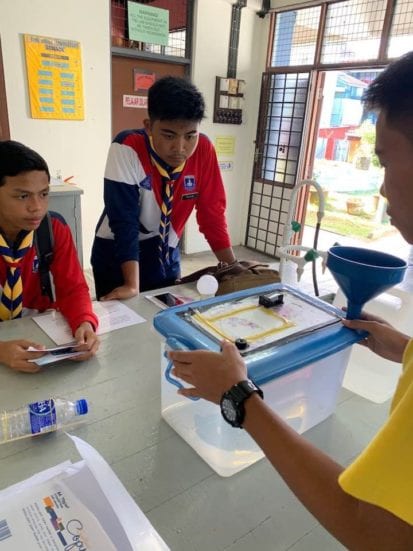 STEM Saves the People Booth
Authored by Dr.  Norhasniza Ibrahim and Dr.  Norulhuda Ismail