Masai, 14 April 2019 : 10 April 2019 will forever be etched in the minds of the 177 Year 6 pupils who attended the English in Action Camp conducted by MyLinE Task force, UTM. The half-day camp was held at SK Taman Cahaya Masai, 38 kilometres away from UTM. The objective of the camp was to expose the pupils on learning English in a fun way. All the activities were conducted by 16 language instructors from Language Academy, UTM with the assistance of 24 UTM undergraduates and postgraduates. The pupils involved actively throughout the 4-hour camp.
The program began with a welcoming speech by the school's headmaster, En. Asrol Faezal bin Ahmad and followed by a speech from En. Mohd Ermy bin Mohd Kasah, English language coordinator at Jabatan Pendidikan Negeri Johor. A special appearance by Associate Professor Dr. Kassim bin Thukiman, a senior lecturer from Faculty of Social Sciences and Humanities (FSSH) UTM, made the pupils become more motivated to do better in their studies as he reminisced his childhood in Masai during 1960s.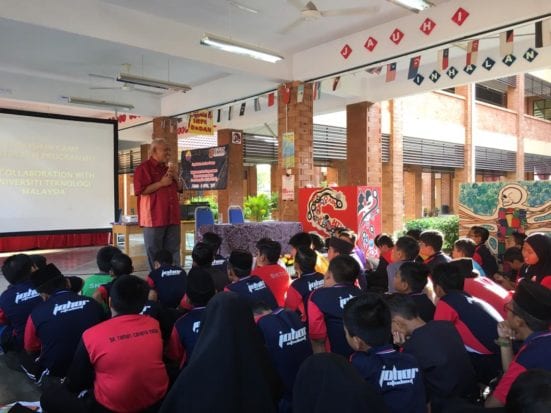 There were four language games conducted for the pupils during the camp. The first was Candy Confession as the ice-breaker, with the aim of facilitators getting to know the pupils and encourage them to communicate among themselves. The second game was Word Category that focused on empowering the vocabulary of the pupils. The third game called Groovy Grammar, in which it introduced the pupils to learn grammar through an adapted nursery rhyme. Lastly, pupils were asked to construct sentences to continue a story in Sentence Building game. The pupils displayed active cooperation and teamwork with their teammate during the activities.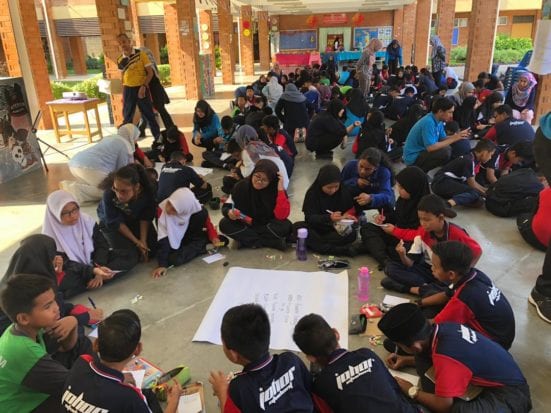 Prizes were given to the three best groups based on the highest mark received for the two games; Word Category and Sentence Building. Besides that, the most active participant from each group was also rewarded based on their involvement in all the activities.
The pupils gave positive feedback towards all the activities conducted and the overall effectiveness of the program. The teachers hoped for more programmes of this kind to be conducted in the future.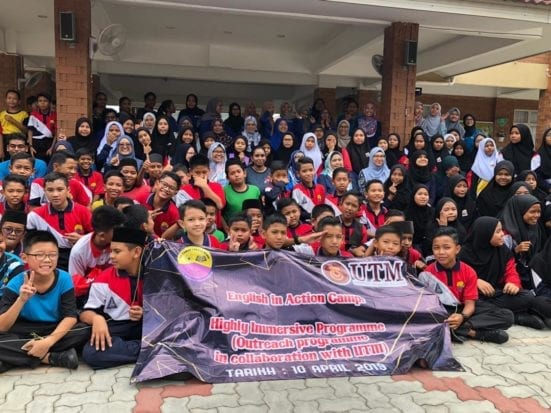 Note: MyLinE welcomes related parties to collaborate in areas pertaining to online English language learning. MyLinE can be accessed at http://myline.utm.my. For more information, please contact myline@utm.my or 075537955.
Written by:
Nur Shamsinar Ramli, Awis Rumaisya Azizan, Shazwani Abd Rahman, Nurhidayah Mohd Sharif, Rika Diana Busri, Dr Hema Rosheny Mustafa & Profesor Madya Fatimah Puteh