A team of researchers and postgraduate students from the School of Civil Engineering (SKA) flagged UTM's name higher when the team successfully provided solution to a technical problem for Hyundai Engineering project in Kuala Sungai Baru, Melaka.
The team which was led by Associate Professor Dr. Norhisham Bakhary along with two PhD students and a postdoctoral research fellow, applied a vibration-based damage detection technique to assess the structural integrity of one of the condensers' foundation at 2242MW CCGT Power Plant Project, Kuala Sungai Baru, Melaka
According to Dr. Norhisham, "some defects or damage may not be detected by using human eye through visual inspection only, thus vibration-based damage detection technique can let us know whether the structure is performing as designed.
This is particularly very useful for large and complex structures like the case in Kuala Sungai Melaka. Using this approach, we can determine if the structure is damaged or not, needs retrofitting/strengthening or not, and if fit for service or not".
Although engineering structures have regular maintenance and tests to ensure that they are safe, the use of vibration techniques to detect unforeseen damage could add an extra level of safety by alerting owners to timely maintenance.
Structural health monitoring aims to give, at every moment during the life of a structure, a diagnosis of the "state" of different parts, and of the full assembly of the whole structure.
It was a new but growing area of research in Malaysia because of its potential to provide substantial benefits to safety, operational costs and design. Using the wavelet transform analysis, the team successfully delivered the result in three days compared to the conventional model updating method that may take up to two-weeks to generate results.
In the structural assessment carried out, the team showed how finite element numerical model can be used to complement field test results. According to the team's finite element specialist, Dr. Muyideen Abdulkareem, "the numerical model of the foundation served as a check for confirmation of the field test results obtained.
Once the results of the numerical model and field test are within the usually allowable range of 10%, then it can be confirmed that the modal testing readings are correct. These test readings are then further analysed to provide an overall integrity assessment state of the structure both in parts and whole."
Beside showcasing the problem-solving capability of research, this collaboration highlights the university-industry collaboration and how university research helps to solve industry problem.
It also exposes research students to the real challenge in industry. Two other research students involved in this work are PhD candidates of School of Civil Engineering under Dr. Norhisham's supervision, Mr Khairul Hazman Padil and Mr. Aminuddin Jameran.
This project is also assisted by senior technician Mr Nawawi Mohd Salleh. The team is working closely with the Institute of Noise and Vibration to promote this approach, which would speed early detection of damage before issues become dangerous.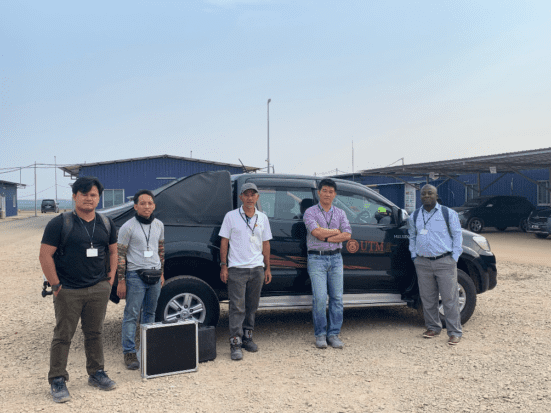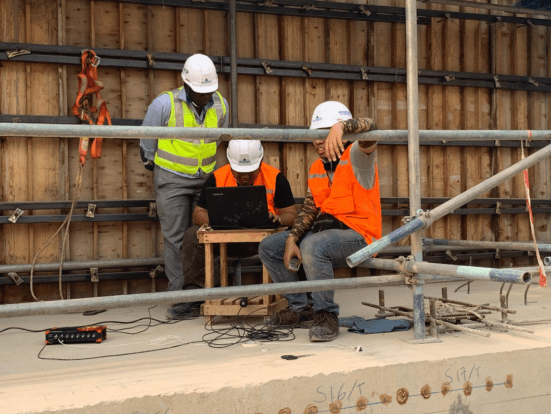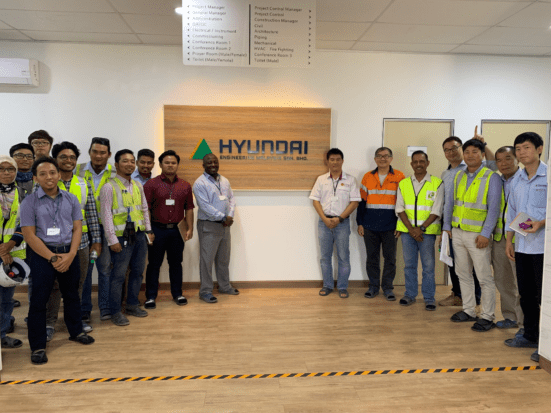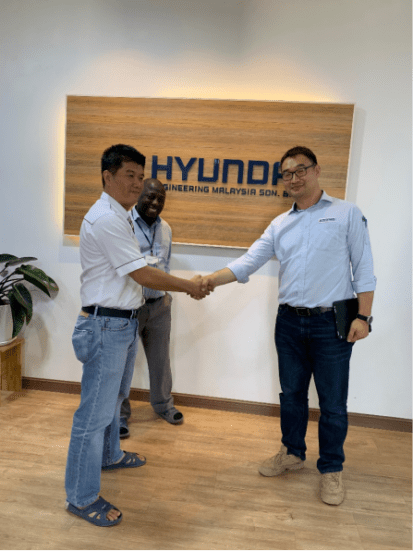 Prepared by Assoc. Prof. Dr. Norhisham Bin Bakhary
School of Civil Engineering, UTM