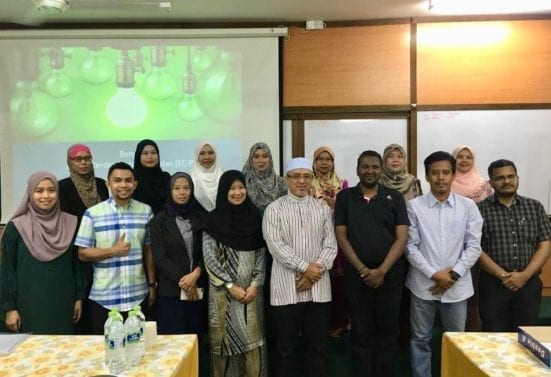 An Azman Hashim International Business School (AHIBS) STAFF, Associate Professor Dr. Nomahaza Mahadi had successfully led a community workshop – 'Bengkel Emosi Cerdas-Prestasi Tuntas' (Emotional Intelligence – Maximize Performances Workshop) (Part I) on 16 – 17 March 2019 in Bangi. The workshop was participated by 16 accredited counselors who are also directors and assistant directors serving in various government offices and agencies in Malaysia. They are among the highest executive councilors or registered members of MADAC (Malaysian Association Drug Addiction Counselors).
This is a community grant project under the Centre for Community and Industry Network (CCIN), UTM. The program was officiated by the President of Bandar Baru Bangi Community Society (BangiKu) Tuan Hj Hamdi Harun (son of Almarhum Tuan Guru Dato Dr. Harun Din). BangiKu has generously contributed to the event in the forms of event venue and food.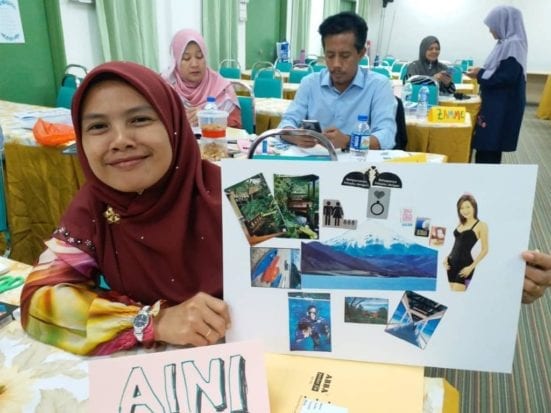 The first day programme was delivered by Assoc. Prof. Dr. Nomahaza Mahadi on bio matric personality test, the relationship between personality and one's talent, and an introduction to the "Emotional Intelligence – Being smarter with feelings". The evening session was presented by Datuk Dr. Ustazah Norhafizah Musa entitled "Stress management for a quality life". She shared about the approach of Islamic psychotherapy in managing stress based on the Qur'an and Hadith to bring positive changes in one's soul.
The 17th March session was about "Using Creative Expressive Art Skill to Create a Positive Work Environment for Continued Career Success" by Dr. Hasniza Ahmad Shah, a freelance General Practitioner and also a freelance registered counselor.  Art therapy is a creative method of expression used as a therapeutic technique and ways to make an assessment.  It can help individuals to express themselves in a healthy and productive manner.
We hope that the knowledge shared will benefit the betterment of our life in this world and in the hereafter.
Knowledge is a potential power!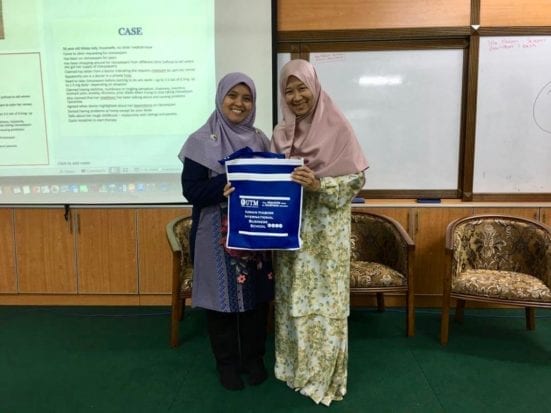 Story and photos by: Associate Professor Dr. Nomahaza Mahadi