On March 9th 2019, the Faculty of Social Sciences and Humanities (FSSH) conducted a Science, Technology, Engineering, Arts and Mathematics (STEAM) program at Rumah Pangsa Kangkar Pulai as part of Bangsa Johor Bahagia (BJB) Program. The event was well received where there were more than 100 residents in attendance. The aim of this STEAM interest-infusion program was to promote interest and encourage career choices within STEAM areas among children of the Rumah Pangsa. On top of that, the program was also organised to promote positive attitude and enrich residents' knowledge on STEAM.
Participants of all ages had fun attempting various STEAM activities prepared by FSSH staff who were highly committed to disseminate STEAM knowledge and skills to the residents. The activities conducted were designed to promote a fun and hands-on approach towards learning essential STEAM concepts away from the traditional textbook, calculation, and examination methods. During the event, students' profiles were gathered at the Kelab Suka Belajar counter and a short study was conducted on the children to see if there was any change in their interest and career choices after attending the STEAM program. A showcase to promote all projects including the activities conducted at Rumah Pangsa Kangkar Pulai under Bangsa Johor Bahagia program including the STEAM activities was held on 17 March 2019 at Dewan Sultan Ismail, UTM.
The upcoming STEAM programs for this year will be held at SMK Mutiara Rini and Kolej Vokasional Tanjung Puteri. For those who are interested to collaborate in organising STEAM programs, please contact Dr Corrienna Abdul Talib at 07-5534559 or email corrienna@utm.my.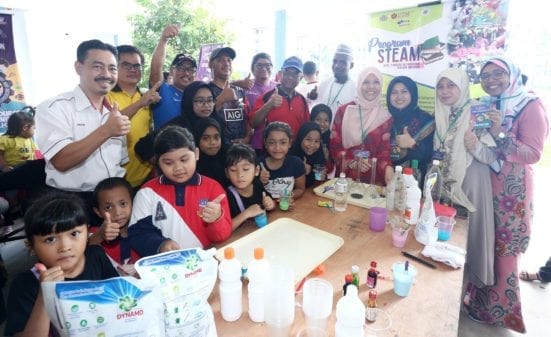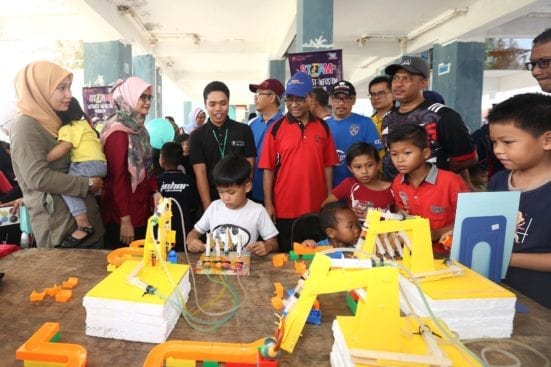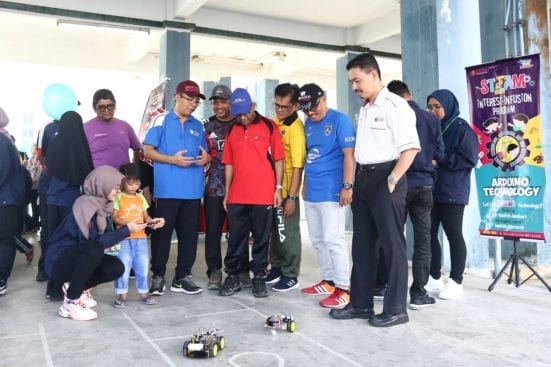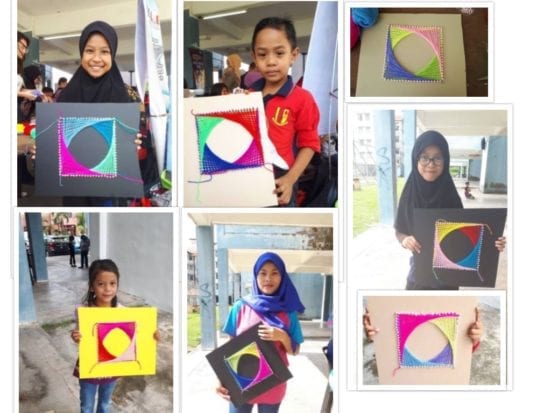 Authors:  Dr. Norulhuda Ismail, Dr. Corrienna Abdul Talib, Ms. Marlina Ali, Ms. Nur `Ain Mohd Shahroom and Dr. Sharifah Osman
Photos are courtesy of UTM Office of Corporate Affairs