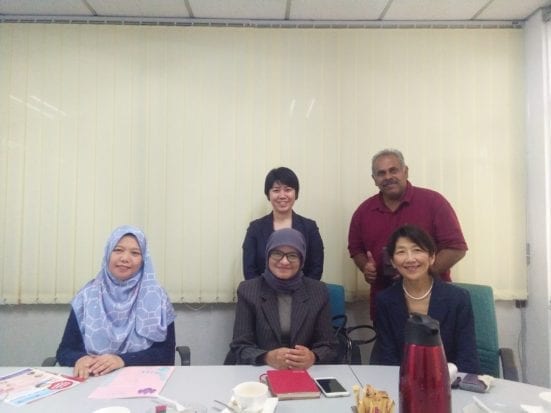 . On 18th February 2019, Language Academy received guests from  Tsukuba University, Professor Dr  Hifumi Tomoko   and Associate Professor  Dr  Iriyama Miho.  Five students from Tsukuba Univesity were placed at SMK Sultan Ismail, Johor Bahru to undergo their teaching practice.
Language Academy and Tsukuba University has agreed to renew the existing MOU and to extend collaborations between two universities in terms of students  exchange and joint research programmes.
Souvenirs were given by the chair of Language Academy, Assoc. Prof. Dr. Hanita to the Japanese representatives as a token of appreciation.