KISH ISLAND, 10th Dec – Heartiest congratulations to Innokai team from Universiti Teknologi Malaysia (UTM) who has made Malaysia proud in the Robocup Asia Pacific 2018 competition.
The team, comprising five Bachelor of Electronic Systems Engineering students grabbed second place in the Robocup@Home League in the final round held at Kish Island, Iran. The students are Lim Sheng Wei, Brian Lai Lap Hong, Heimrih Lim Meng Kee, Ahmad Syahmi Bin Mahmod and Rishiekumar A/L Muniandy.
"I would like to express my gratitude and special thanks to my teammates because we have worked very hard for this as it was a very tough competition. This win was really unexpected.  I feel very proud as a UTM student and I hope that I have made my family, friends and UTM proud", said Lim.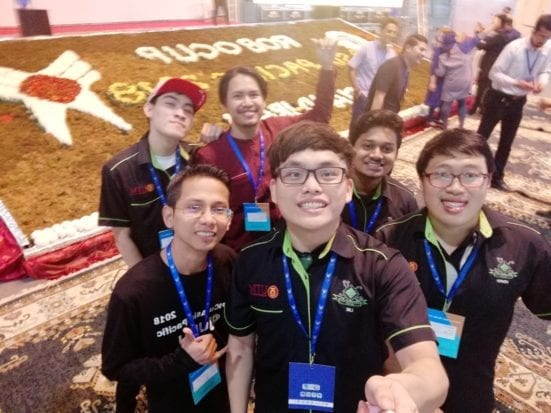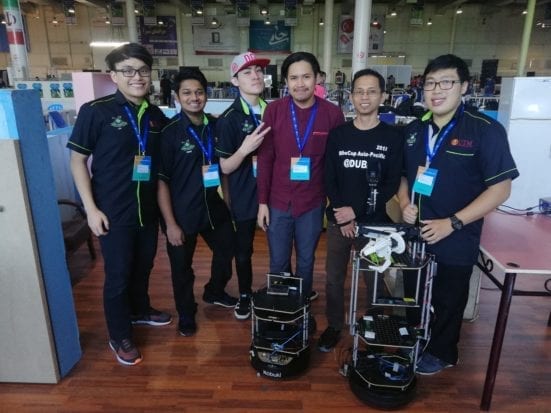 They were guided by Dr. Zool Hilmi bin Ismail.
Innokai was among the five teams that made it through to the final and the award-winning project was judged by both roboticists and non-roboticists panels.
The RoboCup@Home league aims to develop service robot technology with high relevance for future personal domestic applications.
It is the largest international annual competition for autonomous service robots and is part of the RoboCup initiative.
A set of benchmark tests is used to evaluate the robots' abilities and performance in a realistic non-standardized home environment setting.
The main focus lies on the following domains but is not limited to: Human-Robot-Interaction and Cooperation, Navigation and Mapping in dynamic environments, Computer Vision and Object Recognition under natural light conditions, Object Manipulation, Adaptive Behaviors, Behavior Integration, Ambient Intelligence and Standardization and System Integration.