MALACCA, 18 Nov. – Universiti Teknologi Malaysia (UTM) students proved their innovation skills when they were selected as first and second place in Startup Weekend Global Melaka.
Five UTM students express and test their ideas at Startup Weekend Melaka and spent their 54 hours developing their business ideas and prototypes.
With the help of amazing mentors and judges, they had successfully secured the 1st and 2nd places of the event.
Techstars had organized a movement of a worldwide Startup Weekend Global to nurture the start-up scene all across the world.
In Malaysia, both KL and Melaka had organized Startup Weekends to help participants developed their start-up ideas to fruition.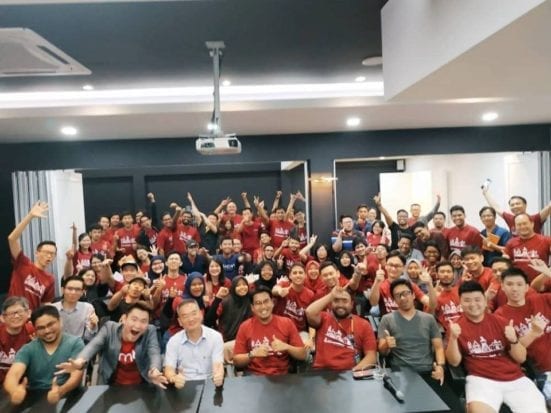 The first place was won by "Inspector Pipe" which consisted of four UTM students: Azwad Abid (L), Labib Sharrar, Muhammad Razzi bin Abu Amin, and Muhammad Yusuf Been Hashem.
They were from Faculty of Engineering, School of Electrical Engineering. "Inspector Pipe" introduced the usage of IoT devices to monitor water leakages in building with a real-time Android application complementing the monitoring of the system.
The product aimed to help decrease the amount of water leakage of treated water before they arrived at their destinations.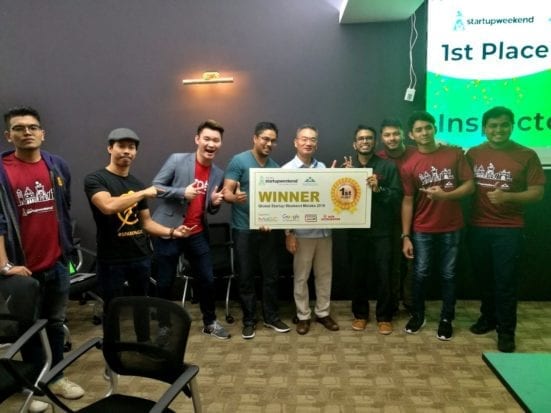 The Second place was won by "EduAR", which was led by Farah Nadia Zaini; a master student from UTM under School of Computing; with team members Melvin Tay, Eyad A Besher and Hasan Alawami.
They had presented an idea of using Augmented Reality technology for the usage of learning chemistry for students.
The product was aimed at helping students visualize chemistry's difficult concepts using 3D models and other learning accompaniments as a learning tool following the Education 4.0 movement.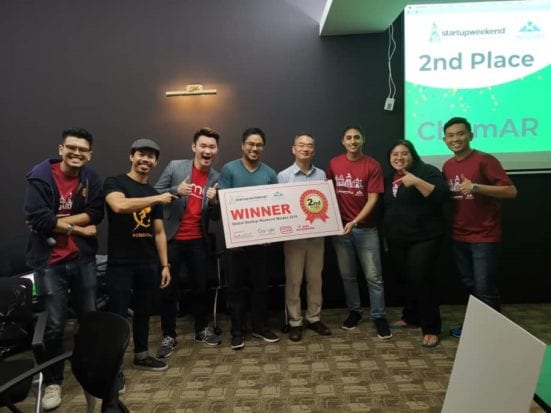 The closing ceremony of SWG Melaka 2018 was attended by YB Tuan Khoo Poay Tiong who was very thrilled to empty his busy schedule for this event.
Since this was a global event, our winners will be competing with other regional Startup Weekend Global winners for the regional placement of the Techstars Global Showcase in San Francisco.
With these wins in hand, it will be a good motivation for our winners to pursue their ideas even further.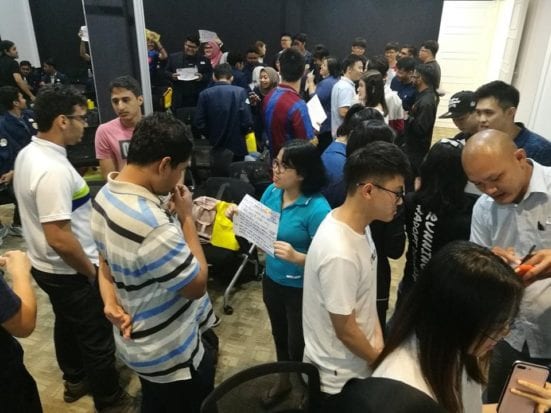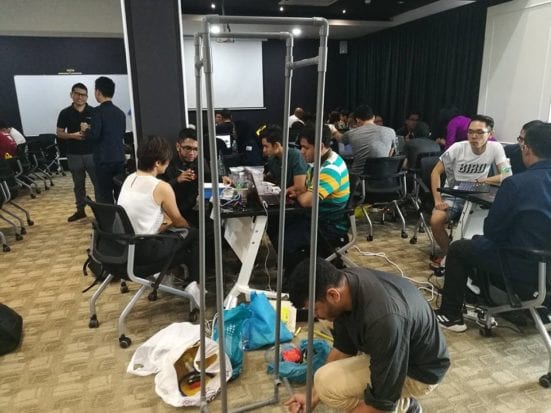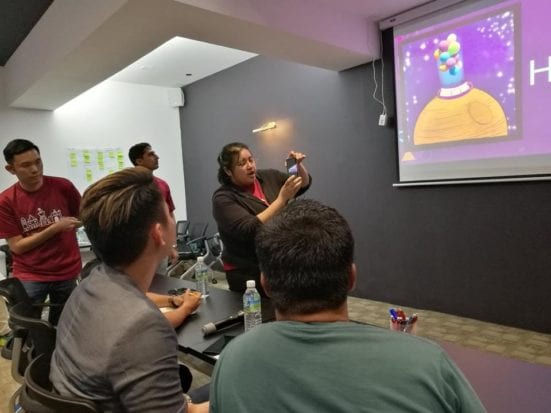 by Farah Zaini