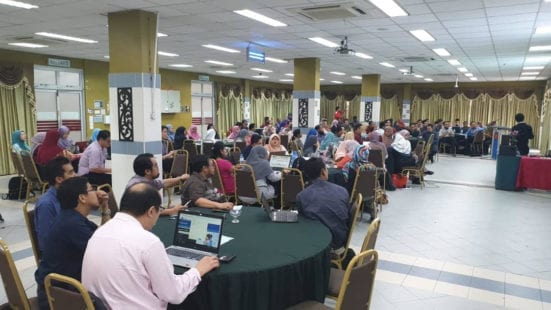 UTM Faculty of Engineering hosted a two-day International Research Grant Workshop. More than 10 speakers shared their own experiences in securing international grants from all over the world. The event intended to expose seasoned as well as new researchers towards the availability of various grants offered by overseas government and private institutions. Participants of the event consisted of all research group (RG) representatives and selected centre-of-excellence (CoE) members. In total, there were more than 150 participants who turned up to this short workshop. They came from diverse fields of engineering schools in UTM such as Civil, Electrical, Chemical, Mechanical, Biomedical and Computing. The event exhibited collaboration among the schools under Faculty of Engineering since the recent launch of synergy by the university.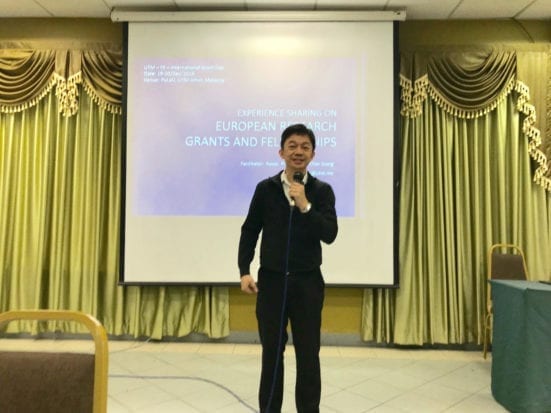 The eye-opening event took place at UTM Talent Transformation Centre (TTC) from 19th to 20th of December 2018. The 2-day sharing session covered the overview in applying international grant from Europe, Middle East and Asian countries. Through the advantage of synergy, international grant research champions were gathered in one event. European grants kicked off the sharing sessions led by Assoc. Prof. Dr. Tan Cher Siang (Euraxess) and his team members Dr. Norhaida Suaib (EU, France PHC Hibiscus), Dr. Ismail Fauzi Isnin (Germany, DAAD), Prof. Dr. Azmi Aris (UK GCRF), Assoc. Prof. Dr. Ir. Ahmad A'athif (Switzerland Networking Grant, SEED grant) and Assoc. Prof. Dr. Mohd Shahizan (TWAS).
After the afternoon break, the sharing session were continued by Prof. Dr. Radzuan, Ir. Dr. Mohd Zaidi, Prof. Kamal Rahim, and Prof. Dr. Awaluddin for Middle East grants. Apart from various real experiences discovered by these international grant champions, participants were also given the chance to post any query about the respective grants. The event continued on the second day with the sharing of experiences from Japanese, Korean, Indian and Chinese grants. The grant champion for the region was Prof. Dr. Aishah Abd Jalil.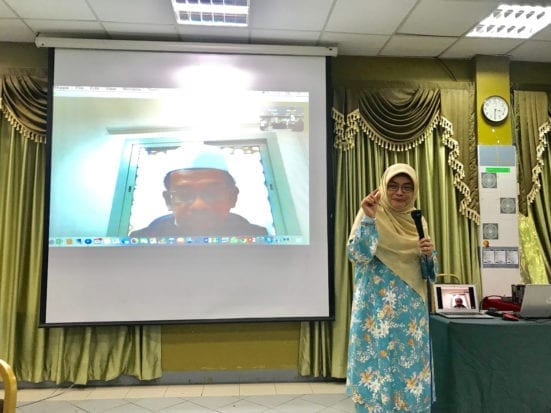 The event surely had broadened the view of UTM's Faculty of Engineering academic staffs and postgraduate researchers. The event not only can be considered as awareness program regarding various international grants, but also as one of the first gatherings attended by all six schools post synergy implementation. The organizing committee under the stewardship of Prof. Dr. Naomie Salim, the Deputy Dean (Research & Innovation), Faculty of Engineering hoped that this event will yield fruitful results, especially in terms of fund granted to UTM from international bodies.