Two Japanese Language class students from Universiti Teknologi Malaysia (UTM) carved beautiful memories when they were offered to work in Japan.
Winnie Ho Xin Ni, a School of Electrical Engineering student, said she initially learnt Japanese just to enable her to understand anime better.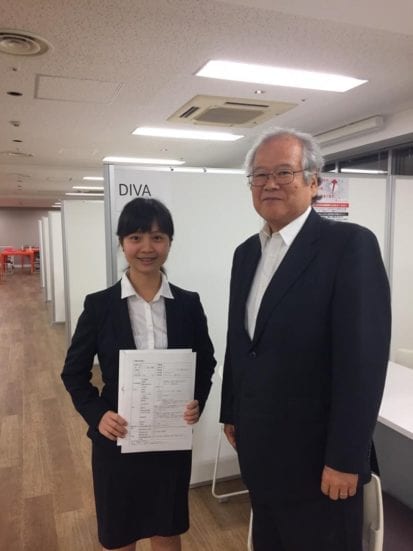 She started from the basic Japanese 1 course and furthered till t aking the international Japanese Language Proficiency Test Level 5(N5).
She saw a new vision in learning the language and proceeded to take N4 and N3.
She passed all the levels and was offered to attend an interview with Japanese companies at Pasona Tokyo in end of October. She was offered a contract by Horiba Japan to start work in November 2019.
Same goes to Fareed Amirulrazy, who just attended his graduation last week.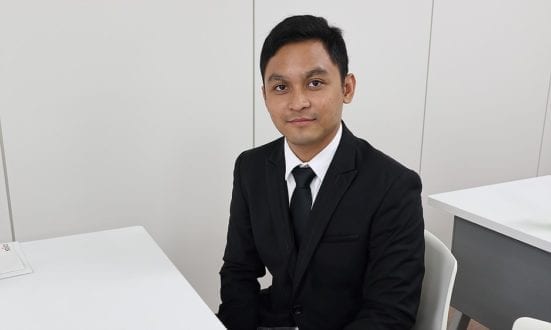 Graduated from the School of Mechanical Engineering, majoring in aeronautical engineering, he attended the interview in September this year and was offered a contract by NIFCO Japan to start work in April 2019.
The Nikkei HR Forum and Asia to Japan career forums, provide our students who have the required Japanese language skills the chance to explore career opportunities in Japan.
During the all paid trip for the interview, students get the chance to meet Japanese people and students from other countries.
Mr. Ma Che Ken, who participated in Nikkei R Forum in 2015, was offered a job at Tokyo Electrical Power Services Co. Ltd (TEPSCO) and started working in April 2016.
"Throughout my working experience in Japan, the most culture shock I experienced was the ambiguous expression of Japanese people, however I enjoy the work of learning new things and solve the problems and challenges." said Ma.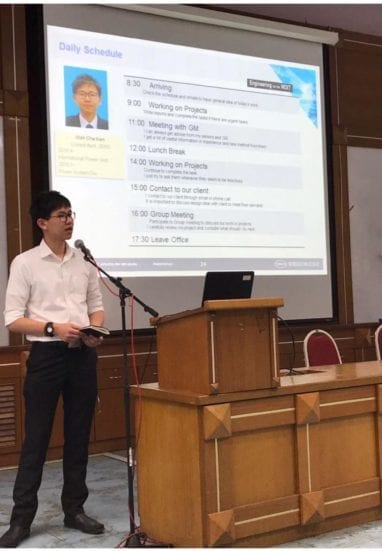 He added, "We also need to maintain work-life balance, and do not do unnecessary overtime work. Spend the after-work time with own interest in sports and games. Learning Japanese also strengthen one's soft skill and become more diversified by exploring a new culture.
UTM Japanese Language classes are a good platform for the students who want to start their career life in Japan. Not only for the purpose of working in Japan, but by learning one more language, it widens your vision and improve one's personality."
Recently at the 2018 Nikkei HR Forum, he was involved in the recruitment activity since his company was looking for new staffs, especially from UTM. Ma's superior, Mr.Tani gave very good comments about our graduates and said they are looking to hire more UTM students in future.
Thus, through the help from Mr.Kumaraguru Ramayah, UTM Japanese Language lecturer, TEPSCO company participated in 2017 UTM Career Fair and successfully identified another of Japanese language student, Tan Ru Dei, also from School of Electrical Engineering to work with them.
Meanwhile, Foreign Language Coordinator, Language Academy of UTM, Mr. Kumaraguru Ramayah, said Japanese Language courses offered by Language Academy is very unique as it has produced many graduates who were sought after by Japanese companies.
"To date we have 30 of our graduates who are working at Japanese companies in Japan. This number is expected to grow in coming years.
Our Japanese language program success has been acknowledged by Japan Foundation when they included UTM in the prestigious Sakura Network and endorsing UTM as the JLPT international exam center in Malaysia" he said.
Extra language skills will no doubt make our graduates more marketable in this globalized world.