STEM which stands for Science, Technology, Engineering and Mathematics was introduced in the United States of America in the early 90s and was firstly implemented in Malaysia's curriculum in 2017.  With that in mind, the Ministry of Education (MoE), Universiti Teknologi Malaysia (UTM) and Society of Engineering Education Malaysia have taken initiatives to organize the International Conference on Science, Technology, Engineering and Mathematics Education.  This is the 2nd International Conference on Science, Technology, Engineering and Mathematics Education with the same theme "Towards Developing a Synergistic STEM Community".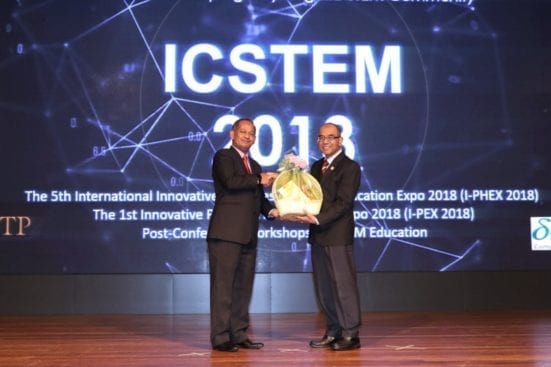 Held at Sunway Putra Hotel, Kuala Lumpur on 2-4 October 2018, the objectives of this conference were to create a platform for interaction and to share research results and teaching practices conducted in STEM education.  The conference focused on the challenges of learning and teaching of STEM in schools and universities, as well as on innovative and emergent practices that are informed by scholarly research.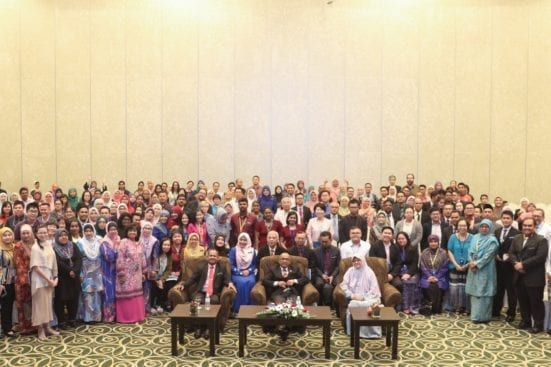 In addition, ICSTEM 2018 was held together with the 5th International Innovative Practices in Higher Education Expo (I-PHEX) 2018 and Innovative Practices in Education Expo (I-PEX) 2018. I-PHEX is a platform to showcase innovative efforts that contribute to resolving the challenges of higher education, it also serve as a trigger to inspire others to be involved in the discussion, research and the implementation of innovations. I-PHEX 2018 welcomes participation of any innovative practices in higher education in any disciplines ranging from teaching and learning methods to curriculum and assessment design. The practices would be judged and awarded for the evidenced- based effectiveness of the innovation.
Together with I-PHEX, the first exhibition competition for STEM teachers to showcase their innovative practices in schools, is I-PEX 2018. School teachers got to exhibit their innovative and effective practices to the international audience at I-PEX 2018 during ICSTEM 2018.
"The 21st Century presents a multitude of global challenges and issues such as sustainable development, energy crises, global poverty, security and health, and ethics. With the advent of Industry 4.0, we are faced with increasingly new challenges. Industry 4.0 is the stage where technology such as cloud, robotics, and advanced devices are taking the lead. While new opportunities emerged, there are new challenges looming as well. The revolution will change not just the way we work, but also the way we live. Thus, changes are inevitable and cannot be ignored. Reminiscent of industries, higher education institutions too must be ready for the challenges and be well equipped to remain relevant. Our young generation may need to be taught, trained and to be prepared to ready themselves for the seemingly elusive Industry 4.0 phenomenon with holistic STEM education approach" said Professor Datuk Ir. Dr. Wahid Omar, the Vice-Chancellor of UTM in his opening speech.
More than 100 papers have been scheduled for presentation at ICSTEM 2018.The Chair of the conference, Prof. Dr. Khairiyah Mohd Yusof, who is also the president of SEEM, and the Director of the UTM Centre for Engineering Education, mentioned that events such as special sessions, paper presentation sessions, exhibitions, workshops, networking sessions and award ceremony were in the line-up which have been specifically designed to ensure that the participants get the best out of ICSTEM 2018.