JOHOR BAHRU, 22 Sept. – Being a premier university of technology, UTM has always been a strong supporter of promoting STEM (Science, Technology, Engineering and Mathematics) Education in the country. UTM is actively involved in the National STEM Movement Programmes, National STEM Center Initiatives and various community projects related to STEM.
A testimony to UTM's commitment in promoting STEM education is the establishment of the STEMazing Project under the NALI Framework which first started as a collaboration with the Massachusetts Institute of Technology (MIT).
The STEMazing Run 2018 is one of the many initiatives under our signature STEMazing Project. The run was organized to raise public  awareness on STEM.
In conjunction with NALI 2018, the STEMazing Run 2018 was successfully organized by UTMLead on 22 September 2018 which saw over 500 runners participating in the night run. The run was open to the public with a 5 km (fun run) and 10 km (competitive run) distance options within the UTM Johor Bahru campus.
The run was sponsored by Omahams Corp. Sdn. Bhd. and supported by the National STEM Movement and the Institution of Engineers, Malaysia (IEM). There were lots of fun activities lined-up at the event. The UTM-IEM Student Section and UTM PESAT (Persatuan Sains & Teknologi) set up booths with STEM-based games whilst UTM Robocon team showcased their robots to the delight of the participants. Celebrity Fitness also liven up the night with an energetic warm-up session before the run.
The run was flagged off by Dato' Prof. Dr. Ahmad Nazri Ludin, Director of UTMLead and the atmosphere was filled with excitement as the runners braced the gazetted route. In the men's competitive category, Sapirun Ahmad crossed the finish line first, followed by Mohd. Ridzuan Asaddok in second place and Muhammad Zaim Hashim in third place. Ahmad Eizaz Ahmad Nazri took fourth place, while Mohamad Syarin Husaini Md. Shaari was the fifth runner to cross the finish line. In the women's competitive category, Tan Li Hoon took first place followed by Nadia Aniqah Mohd Azman and Tamilzchelvi Ramasamy in second and third place respectively. Patricia Sindan took fourth place, while Karishma Vijiyakumaran took fifth place in the women's competitive category.
The STEMazing Run was indeed an amazing fusion of fitness and enjoyment which had achieved its objective in promoting and raising public awareness on STEM.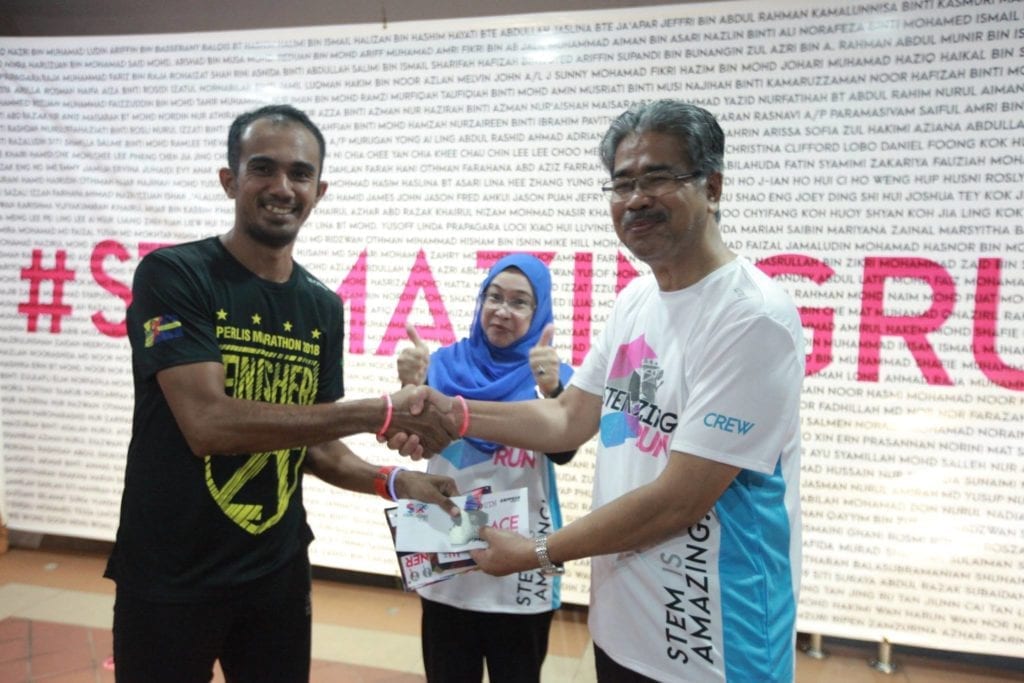 First place winner in the men's competitive (10km) category, En. Sapirun Ahmad receiving his prize from Dato' Prof. Dr. Ahmad Nazri Ludin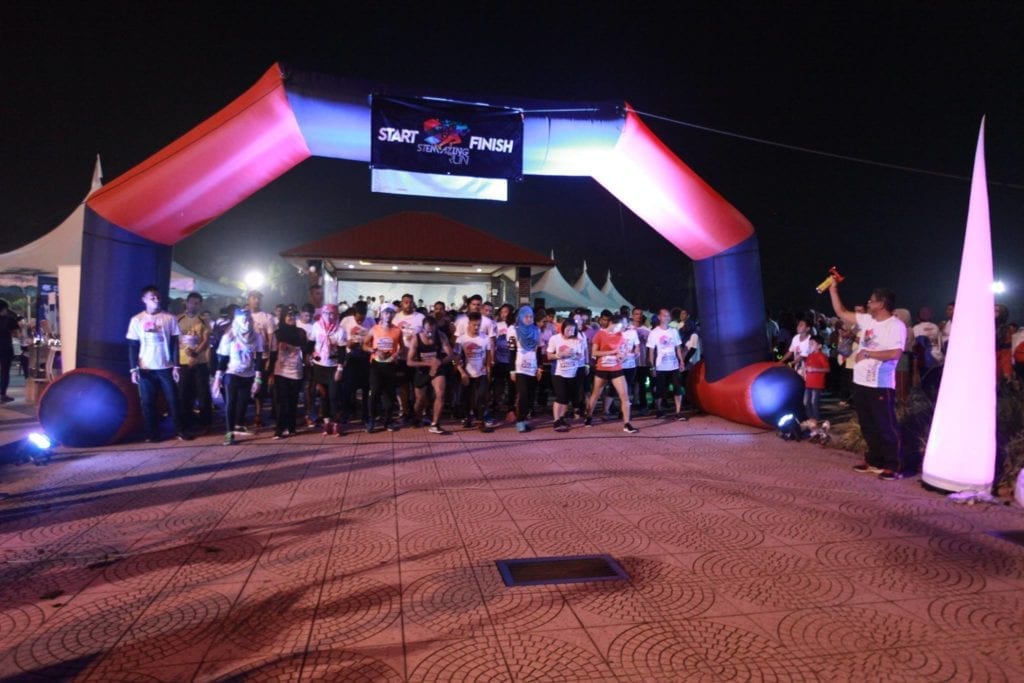 STEMazing Run 2018 Flag off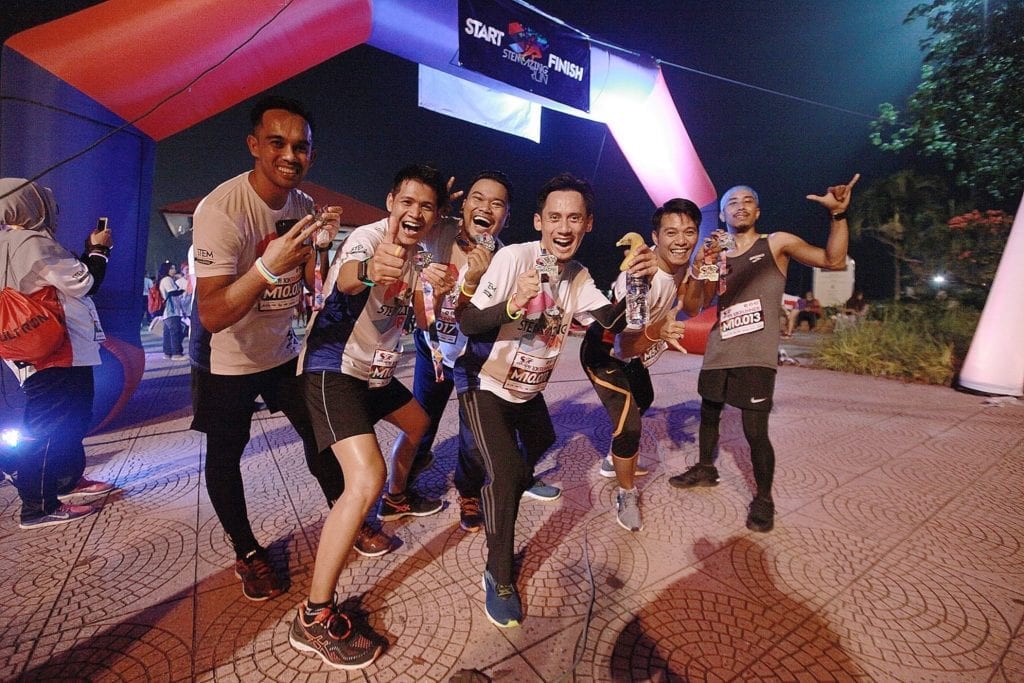 Finishers of the competitive (10km) category run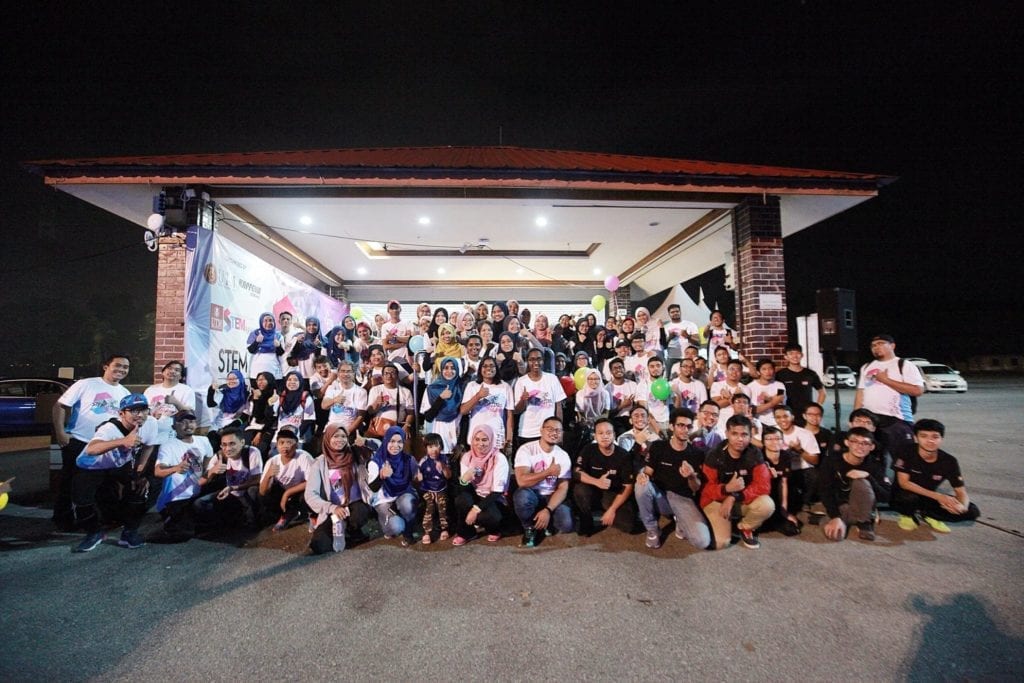 STEMazing Run 2018 Organizing Team