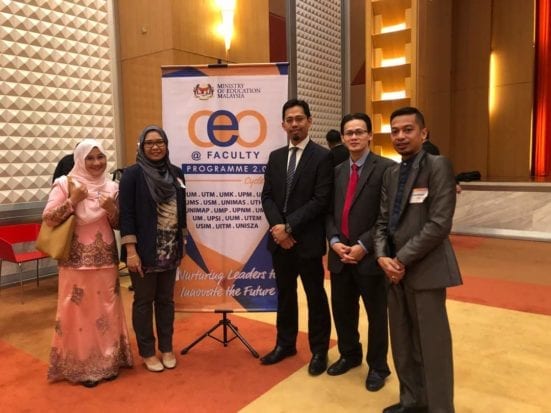 PM Dr Ahmad 'Athif Mohd Faudzi from Center for Artificial Intelligence and Robotics (CAIRO) becomes finalist of CEO@Faculty Programme and will be attached at ERICSSON (MALAYSIA) SDN BHD starting September 2018.
CEO@Faculty Programme is an initiative under Malaysia Education Blueprint for Higher Education: Shift 2 "Talent Excellence", which brings top CEOs with national and international credentials and industry players to partner up with Malaysia universities for knowledge and experience sharing.
For Cycle 2 CEO@Faculty Programme, five lecturers from UTM out of 53 finalists of lecturers from all Malaysian universities were selected as candidates to be mentored by the CEOs. Assoc Prof Ir Dr Ahmad 'Athif Mohd Faudzi from CAIRO is among the finalist who will start his 6 months industrial attachment mentored by the CEO from September 2018 – February 2019.
Confratulations PM Dr Ahmad 'Athif and we hope that this programme will give advantage to the students and the university community. By enhancing the knowledge transfer initiatives, the Ministry of Education hopes to bring the gap between private-public organizations closer and strengthen the industry-academia links.