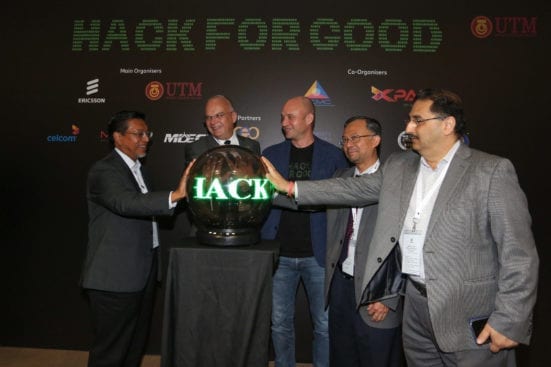 Ericsson (NASDAQ: ERIC), in a joint initiative with Universiti Teknologi Malaysia (UTM), MCMC and Axiata Business Services, under the brand Xpand, announced the winners of Hack for Good, Malaysia's first Narrow Band Internet of Things hackathon.
Hack for Good, which was launched in March 2018, encouraged university students and experienced professionals to build IoT solutions relevant to Malaysia. The 'Hack for Good' hackathon focused on the following broad themes: IoT Saves Lives, IoT sustains Water, Energy and Utilities, IoT Transforms Road Transportation, IoT Modernises Agriculture.  Teams were tasked with creating Narrowband Internet of Things (NB-IoT) solutions and innovations using Ericsson's IoT Accelerator platform or making existing solutions NB-IoT compatible. A total prize of RM 51,000 and the opportunity to get on-board to Ericsson Garage's Incubation Program are being awarded to the winning teams.
The hackathon was open to university and tertiary education students from all private and public institutions in Malaysia as well as professional developers, programmers, designers, and engineers.  Around 140 entries were received for the competition across both the students and professional category of entries.  The top 11 ideas were shortlisted, and a Pre-Hac Workshop was carried out to prepare the participants with the necessary skills for the prototype development.  The participants were given a month of hacking time to develop the prototype, using Celcom Malaysia's NB IoT Network and Ericsson APIs.  During the hacking period, periodic progress meetings with industry mentors were carried out.
Participating teams were evaluated based on originality, novelty and extraordinary factor, usefulness and practicality, execution and quality of the prototype, business potential and Ericsson technology and API adoption.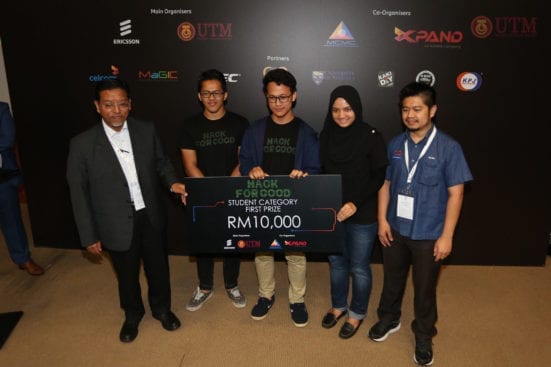 NBEE IOT Team Captain Shee Tze Jin said, "We are honoured to be selected as the winner of the Hackathon and excited to join the incubation program by Ericsson and its partners.  Our ideas were inspired by the need to address current challenges faced by Malaysians in agriculture.  Through this competition, we were able to learn from the experts in the industry and successfully projecting our ideas into reality.  We definitely welcome the industry support to innovators like us through initiatives like this Hackathon."
Speaking on the occasion, YBhg. Dato Mohd Ali Hanafiah Mohd Yunus, Chief Officer, Communications and Digital Ecosystem Sector, MCMC stated, "the Digital Lifestyle Malaysia (DLM) promotes and accelerates the development and adoption of applications and services on the Internet of Things Ecosystem.  We look forward to working with the winners of this Hackathon to further develop their prototype and would like them to utilize the myMaker IoT Lab facility for this purpose.  Events like the NB-IoT Hackathon today will assist the country in its journey towards a Smart Digital Nation."
According to Prof. Datuk Ir. Dr Wahid Omar, the Vice-Chancellor of UTM, "initiatives like the Hackathon serve as a great engagement platform between industry and academia to develop young talents in IoT technology.  We are confident that this Hackathon will strengthen the technology incubation capabilities at UTM as part of the Innovation Centre for 5G partnership with Ericsson."
"Hack for Good" is the first of its kind, end-to-end cellular Internet of Things hackathon covering the complete ecosystem from a device, connectivity, IoT platform to apps, to provide a unique opportunity to university students and professionals to build IoT based solutions relevant for Malaysia.
For more information about Hack for Good, please visit www.t4gc.com