The UTM Malaysia-Japan International Institute of Technology (MJIIT) hosted a collegial visit by a delegation from the University of Hradec Kralove, Czech Republic today.
University of Hradec Kralove delegation led by its Rector (President) Professor Ing Kamil Kuca was accompanied by Prof. Dr. Ondrejelop Krejcar, Vice-Dean for Science and Research at Faculty of Informatics and Management, Assoc. Prof. Petra Maresova, Head of Department of Economics at Faculty of Informatics and Management and Madam Pavla, PhD candidate at the University. The visit was also joined by RNDr. Růžena Štemberková, Head of Technology Transfer Office of the University of South Bohemia.
The half-day visit to MJIIT began with an introductory meeting at Wind Engineering for Environment iKohza (WIND) meeting room attended by the MJIIT Management Team. Professor Dr Ali Selamat, Dean of MJIIT presented the background of UTM and MJIIT, encompassing UTM's research landscape and opportunities for collaboration which are based on enVision UTM 2025 playbook.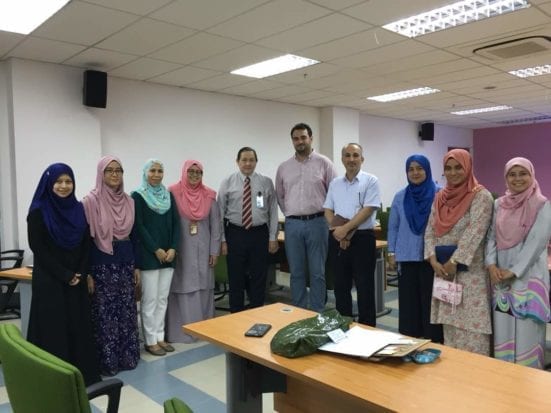 In view of establishing global strategic partnership, the delegation is also meeting Professor Dr Shahir Samsir, Innovation and Commercialization Center (ICC) on commercialization process in UTM, Professor Ir Dr Sharifah Rafidah Syed Alwi, Director of Process Systems Engineering Center (PROSPECT) and Associate Professor Dr Siti Hamidah Setapar, CEO of SHE Empire Sdn Bhd. also the founder of Naturel Kiss cosmetics range.
During the visit, Professor Ing Kamil Kuca delivered a special lecture on Toxicology: "VX agent, sarin novichoks – Old agents new threats" at Sakura Room MJIIT. Professor Ing Kamil Kuca is a European expert working in the area of Chemical Warfare Agents for fifteen years. He is developing novel antidotes against nerve agents. His lecture focuses on nerve agents and development on novel antidotes against them.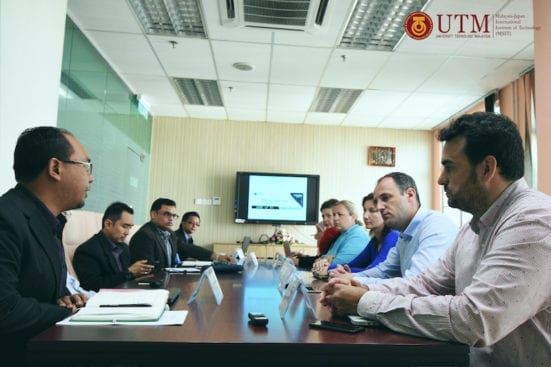 By Assoc Professor Dr Norhayati Abdullah
International Liaison Officer at UTM-MJIIT
11 April 2018