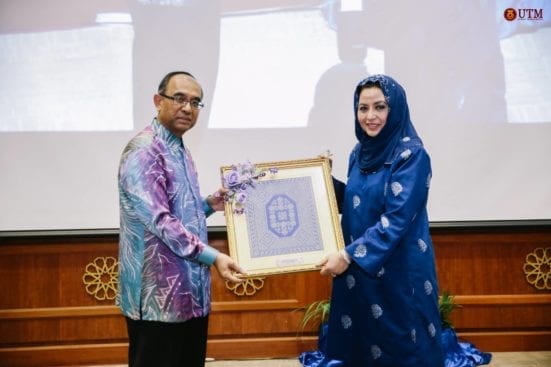 Her Majesty Duli Yang Maha Mulia Tuanku Raja Zarith Sofiah Binti Almarhum Sultan Idris Shah, Permaisuri Johor and the Chancellor of UTM has kindly grace Saturday Night Lecture series organised by CASIS, Centre for Advanced Studies on Islam, Science and Civilisation, a centre of excellence in UTM, in collaboration with Yayasan Raja Zarith Sofiah, Yayasan Ta'dib and HAKIM which was organised on 10 February 2018 at UTM Kuala Lumpur.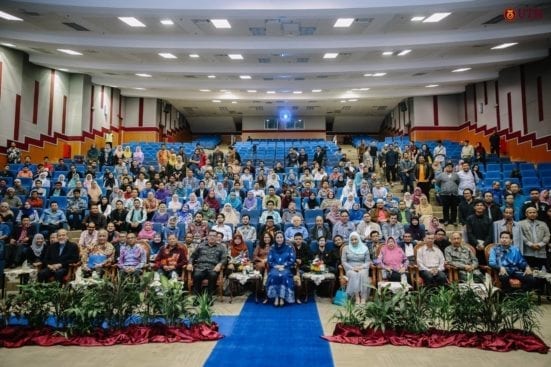 Saturday Night Lecture series started almost 30 years ago at the International Institute of Islamic Thought and Civilization (ISTAC), founded and directed by YM Tan Sri Prof. Dr. Syed Muhammad Naquib al-Attas, a world renowned Malay thinker and reformer. The Lecture was his deliberation of the great ideas contained in many of his books which were read by contemporary Muslim scholars all over the world. The lecture series at ISTAC was abruptly suspended in 2002 due to certain unfortunate circumstances and it was only resumed in 2012 when Tan Sri al-Attas was appointed as distinguished visiting professor of CASIS UTM. He then delivered the lecture series for a period of 3 years.
Saturday Night Lecture series is about honouring a great scholar of Islam. It is a celebration of knowledge and scholarship. Saturday Night Lecture series reflects the culture of knowledge that is lacking in many parts of the Muslim World. It brings people together, from all walks of life, not only for the sake of personal quest for beneficial knowledge but also to find answers  and solutions to the contemporary problems facing the ummah.
Saturday Night Lecture series will be recorded in history, perhaps, as the longest lecture series ever held in the Malay World, which has received tremendous support from various interested and learned parties; its audience includes academics, diplomats, politicians, administrators, public servants, professionals, educators activists and students alike regardless of age.
The lectures discuss fundamental elements constituting the worldview of Islam, epistemic frameworks, the civilisational challenges confronting the ummah internally and externally, and provide intellectual means and solutions on how to address them.