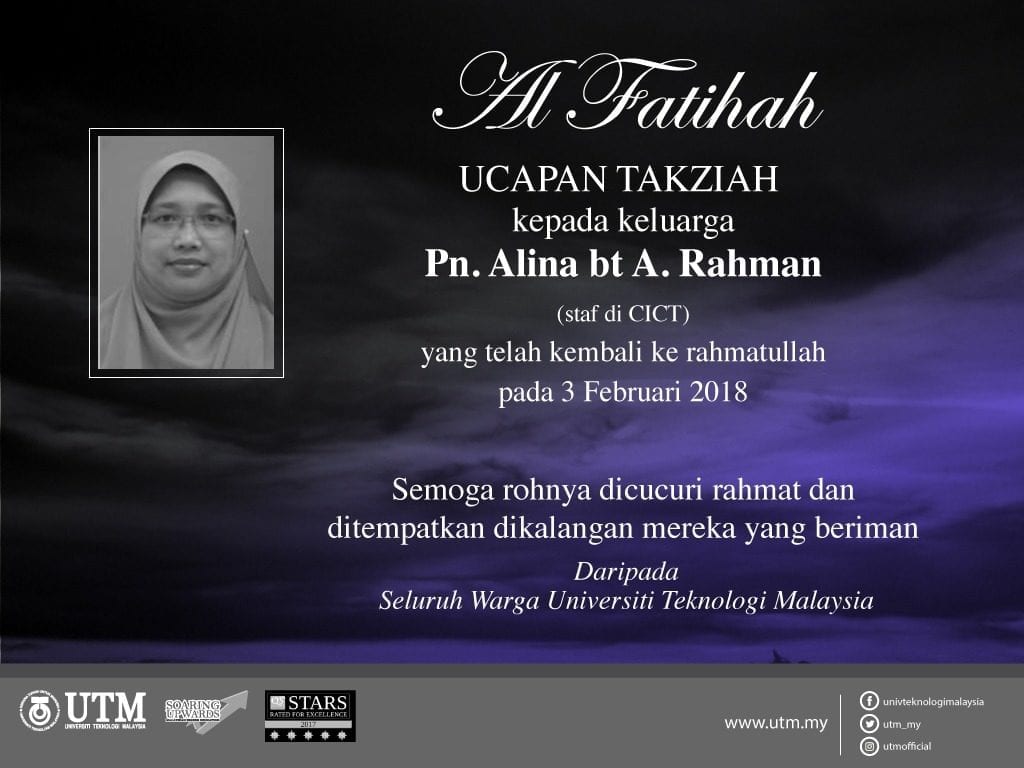 Heartfelt condolences to the family and friends for the passing of Mrs. Alina bt A.Rahman from CICT. May her soul be blessed and reside among the chosen in Jannah.
—-
Seluruh Warga Universiti Mengucapkan Takziah kepada keluarga dan sahabat kepada Pn. Alina bt. A.Rahman dari CICT pada 3 Februari 2018.
Semoga rohnya dicucuri rahmat Allah SWT.