JOHOR BAHRU, 19 December 2017 – Universiti Teknologi Malaysia (UTM) SPE Student Chapter has organised plant seedlings last month at Dataran N20, Faculty of Chemical and Energy Engineering (FCEE) as one of the SPE-UTM Go Green Month 2017.
Director of SPE Go Green Month, Dhevaruphan Sambathu said, the event was a collaboration with FCEE which was later changed the name to "Sayangi FKT".
"There were 50 participants which were divided into two groups to plant the seedlings into "SPE-UTM" wording at the slope nearby faculty and another group was assigned to plant pineapple plants into respective vases around the premise.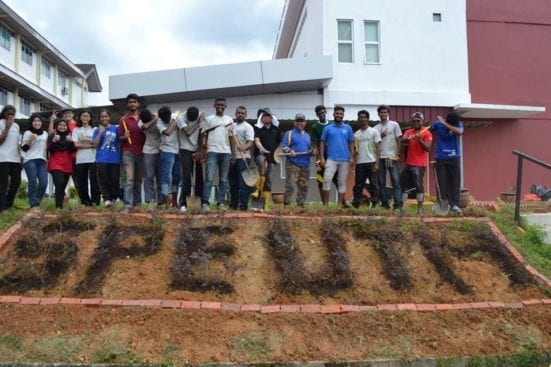 "Those volunteers also arrange large bricks into a nice pathway near NO1a Block at FCEE," he said.
Dhevaruphan said, before that the SPE Student Chapter has successfully organised Earth Hour at Dataran Pavilion, Kolej Tun Hussein Onn (KTHO).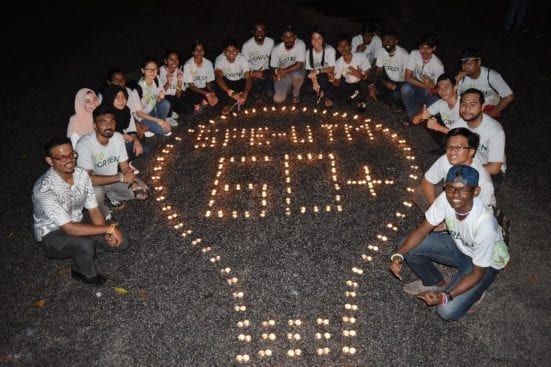 He said, they encourage every person in UTM especially the KTHO residence to turn off the light for one hour.
All the participants start to walk with candles around the KTHO path along with guests.  Meanwhile the rest of the committee arranged some candles as a symbol of earth hour.
"The committee members gathered and prepared 250 earth hour kits which included glowing sticks, candles in a paper bag," he added.
"We hope this program will create awareness to students a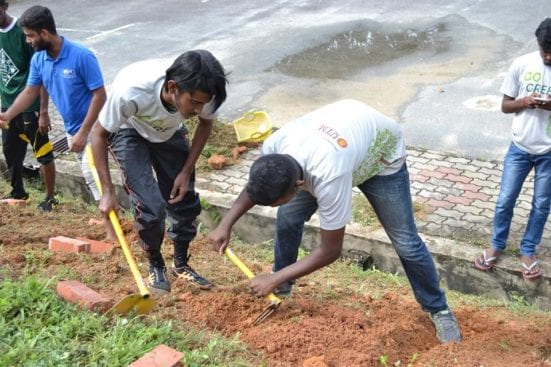 nd public about the seriousness of environment, for a better earth we live in," he said.