JOHOR BAHRU, 19 December 2017 – Universiti Teknologi Malaysia (UTM) Global Day is one of the internationalization initiatives taken by the management to internationalize the University and its community as well.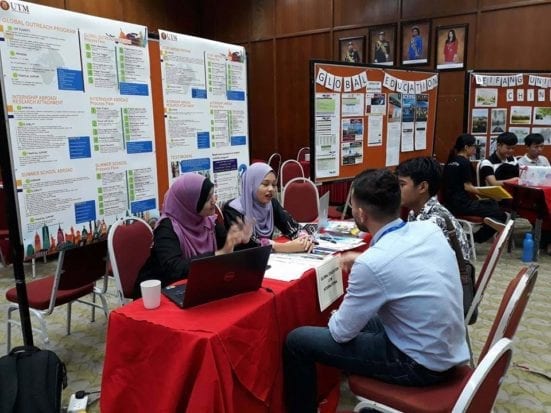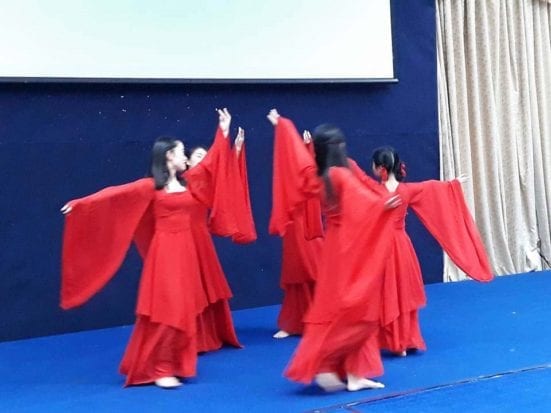 It was also organized with the aim to provide more exposure to the local UTM community about the higher learning environments in other countries.
The Pro-Vice Chancellor (International), Prof. Dr. Nordin Yahya in his speech said that only through global educational engagements can the UTM community stand more chances to communicate with foreign universities representatives.
"This is the day when you stand a chance to meet and ask them directly about the prospectives of studying at their respective universities.
"You can also gain as many information as you want including courses offered, the fee structures , the programme recognition and the environment at that particular place," said Prof. Nordin.
Also attending the launching ceremony were Deputy Director (Global Strategy and Engagement) Assoc. Prof. Dr. Mohd Ariffin Abu Hassan and Director (Global Education & Student Experience), Prof. Dr. Nor Haniza Sarmin.
Eight foreign universities participated in the event, namely Beifang University (China), Universitas Sriwijaya (Indonesia), Binul Universiti (Indonesia), King Mongkut University of Technology (Thailand), State University of As-Syarif Kasim (Indonesia), Krabuk University (Turkey), Bayburt University (Turkey) and Karamanoglu University (Turkey).
UTM currently has academic collaborations with about 200 universities around the world. The collaborations undertaken are in the field of Research and Development (R&D), the exchange of expertise, student and staffs and publication materials.
The UTM Global Day programme was held at the Banquet Hall, Sultan Ibrahim Chancellery Building for two days beginning from December 19th 2017.