JOHOR BAHRU, 24 October 2017 – Two Doctor of Philosophy(Ph.D) students, Ana Haziqah and Kew Si Na from Faculty of Education, Universiti Teknologi Malaysia (UTM), had successfully undergone one-month research attachment programme organized by King Mongkut's Institute of Ladkrabang (KMITL) in Bangkok, Thailand, last month.
They joint the programme together with another selected participant from the United States of America, Jonathan R. Puhl.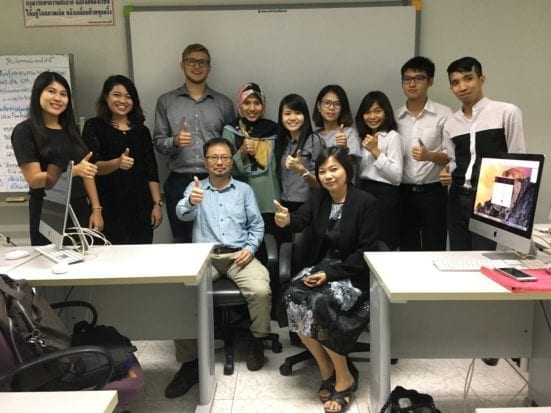 A number of meaningful academic activities were involved by them to acquire new knowledge, such as basic Thailand language lesson, postgraduate classes and talks related to research and publications given by various experts and lecturers from Thailand, the United States of America and Malaysia.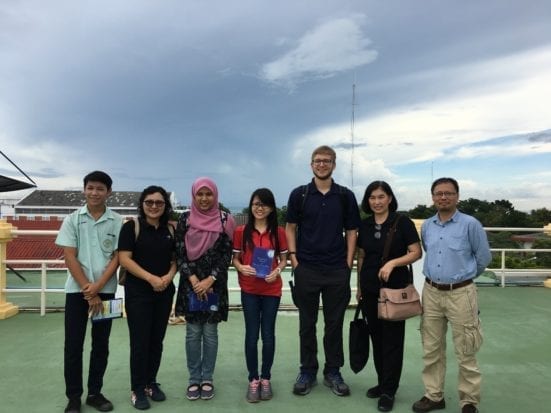 Besides that, several trips to visit well-known places in Thailand were also joined by them with different Thailand lecturers and postgraduate students, including Wangklaikangwon Industrial and Community Education College (WICEC), King's farm in Hua Hin, Thailand Grand Palace and Temple of the Emerald Buddha (Wat Phra Kaeo) as well as Pattaya floating market to explore the cultural richness of Thailand.
Moreover, each of them was also assigned an experienced Thailand advisor to conduct a research in Thailand to enhance their research skill.
Through this fruitful programme, they had exchanged research knowledge and culture as well as it helped to enrich their learning journey.