JOHOR BAHRU, 16 October 2017 – Department of Quantity Surveying has successfully organised 1st International Workshop on Innovation in Construction Management and Economics held at Convention Hall, Faculty of Built Environment from 27th-28th September 2017.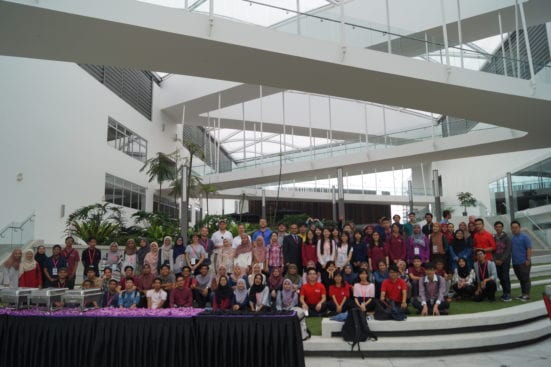 The workshop provides a platform for undergraduates from quantity surveying and construction background to participate, undertake group assignment and present the findings of their technical visits at the end of the workshop.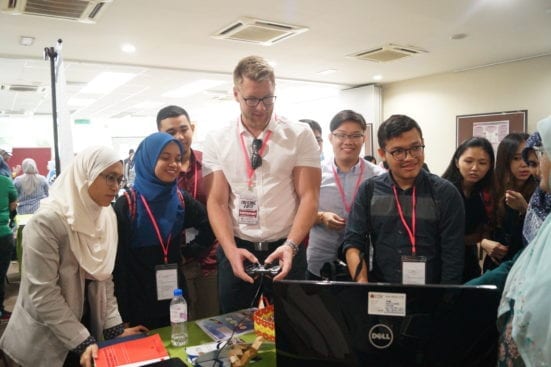 The workshop which held on annual basis were jointly organised by Building Information Centre (BIC) Department of Quantity Surveying and Building Information Modelling Centre for Digital Innovations and Solutions (BIMCDIS).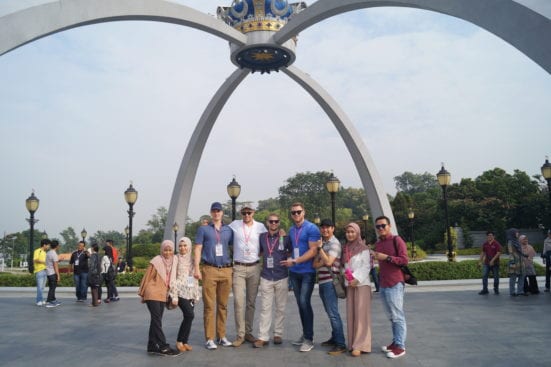 This year's participating universities includes Podomoro University and Universitas Bung Hatta from Indonesia, University of Pretoria, of South Africa, University of Reading Malaysia, Heriot-Watt University Malaysia and the host university, Universiti Teknologi Malaysia (UTM).
The workshop also aimed to provide a forum for undergraduate students to update themselves with the current trends in construction industry's practices and research from academics and practitioners as well as networking with fellow students.
Some of the invited speakers includes the prominent UTM's Adjunct Professor, Prof. Sr. Dr. Hjh Wan Maimun Wan Abdullah which delivered a talk on future trends and challenges in quantity surveying practice in the global construction industry's perspective and Dr Lim Yaik Wah, a representative from BIMCDIS and also a senior lecturer from Department of Architecture, Faculty of Built Environment and Mr. Muhammad Hasbullah  Hamzah from Geosense Sdn Bhd regarding drone technology in construction.
The 1st workshop has managed to gather 55 students from participating universities.
They were required to visit industry players on the 1st day of the workshop for technical visits to gained insights on the current practice, challenges and lesson learnt.
Each technical visits were assigned with specific themes in line with the workshop's theme.
Eight technical visits to industry practitioners have been successfully conducted with renowned quantity surveying, construction and developer firms such as ARH Jurukur Bahan, IOI Properties, IJM Construction, JUBM Quantity Surveying, Jurukur CEM Quantity Surveying, AME Construction, Hello Kitty Sanrio and Legoland Theme Park.
The participating universities are also required to present the culture of their country during the culture night which turn out to be a momentous event enjoyed by the participants.
The workshop's closing remarks was officiated by the Dean of Faculty of Built Environment, UTM Prof. Dr. Mohd Hamdan  Hj Ahmad.