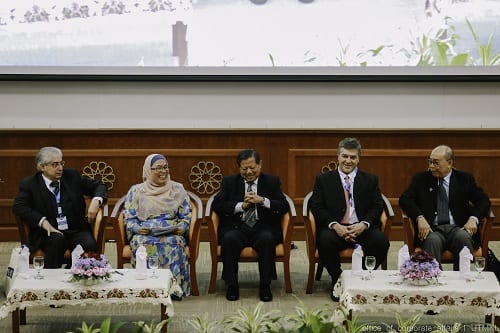 Kuala Lumpur, 17 May, 2017 – The national's leading ocean energy workshop comes to Kuala Lumpur  for the 3rd National Workshop & Training Courses on Ocean Energy in conjunction with World Ocean Week celebration. This Workshop is the third series of unique meetings that bring all ocean energy researchers from allied fields together.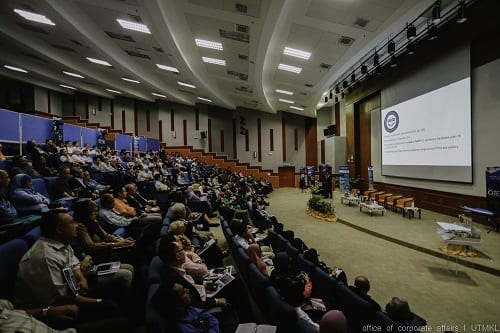 A record number of more than 300 registrants, a 100 percent increase in number of participants from 2015 and 2016, featuring more than 12 speakers. The scope of the workshop includes various types of ocean energy, economic and in particular on the 'Legal Framework for Ocean Thermal Energy-Driven Development in Malaysia'.
OCEAN ENERGY Workshop 2017 highlights included:
Opening Keynote by Dato' Sri Ir. Dr. Zaini Ujang, Secretary General, Ministry of Energy, Green Technology and Water (KeTTHA), MALAYSIA who will address critical issues pertaining to Malaysia's Prospects for Renewable Energy Development in Malaysia.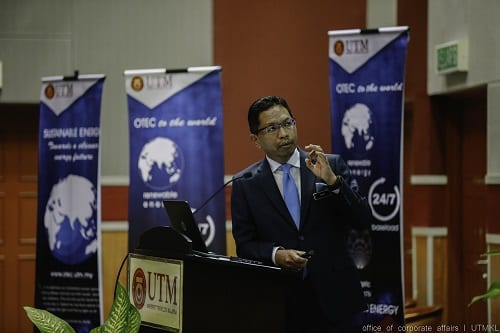 A special address by the High Court Jugde, the Honourable Datuk John Louis O'Hara, who will be discussing on the need for the the establishment of a better all-embracing and all-inclusive legal framework towards Ocean Thermal Energy Development (OTED) in Malaysia.
A leading voice in interdisciplinary and holistic solution towards sustainable society, Prof Dato'Ir Dr A Bakar Jaafar, UTM OTEC Director, who will explore how we can make a difference in advancing OTEC development in Malaysia.
A panel of discussants including Mr. Shakib bin Ahmad Shakir (NSC),  Prof  Dr Wan Izatul Asma Wan Talaat (UMT), Sr. Dr Azahari Bin Mohamed (JUPEM), co-moderated by the esteemed Emeritus Prof Datuk Dr. Shad Saleem Faruqi and Prof Dato' Ir Dr A Bakar Jaafar (UTM OTEC) exploring the issues on Legal and Policy Framework for Ocean Energy. Mr Laurent Albert (DCNS) to share DCNS experience on OTEC 10 MW commercial offshore plant development in the Martinique island.
A historical handing over ceremony of OTEC Layang-Layang Pre-Feasibility Studies for Pioneer OTEC Plant in Malaysia supported by the Malaysia's offset authority, Technology Depository Agency Bhd (TDA), Royal Malaysian Navy, Defence Industry Division, Ministry of Defence, and Maritime Institute of Malaysia (MIMA) will also be carry out during the event.