Kuala Lumpur, 12 April 2017:- Pasukan KameRider iaitu gandingan antara mahasiswa Universiti Teknologi Malaysia (UTM) dan pelajar daripada universiti di Jepun dan China telah memenangi tempat kedua bagi 'RoboCup@Home League' dalam pertandingan 'The RoboCup Iran Open 2017' di Tehran International Exhibition & Convention Centre bermula dari 3 April sehingga 7 April 2017. Kategori ini telah dimenangi oleh pasukan tuan rumah MRL@Home dari Qazvin Islamic Azad University, Iran.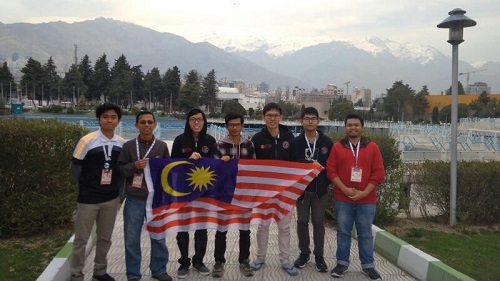 Penyertaan pasukan KameRider dalam pertandingan ini mendapat pembiayaan sepenuhnya daripada pihak penganjur bagi tiket penerbangan, penginapan, makan dan yuran penyertaan yang dianggarkan sebanyak RM 35,000.
Pasukan yang diketuai oleh Dr Jeffrey Tan Too Chuan (Universiti of Tokyo), diwakili oleh pelajar dan pensyarah Universiti Teknologi Malaysia (UTM), Shibaura Institute of Technology (SIT), Japan dan University Nankai, China (NKU).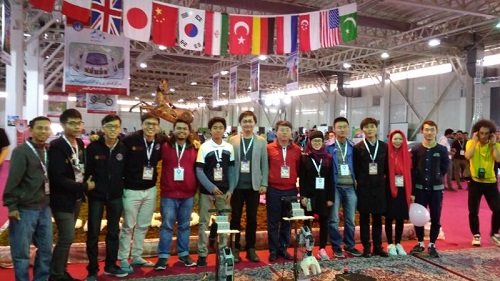 Mahasiswa yang mewakili UTM dalam pertandingan ini ialah Mohamad Syakir bin Mohamad Soberi, Ahmad Muaz bin Abd Mutallib, Muhammad Syazwan bin Azhar dari Malaysia Japan International Institute of Technology (MJIIT) dan Kiong Wey Seng, Cheah Weng Soon, Lim Wen Jin dari Fakulti Kejuruteraan Elektrik (FKE) serta Penyelia pasukan KameRider, Ir Dr Zool Hilmi Ismail iaitu Pensyarah Kanan dari ikohza Center for Artificial Intelligence and Robotics (CAIRO), MJIIT.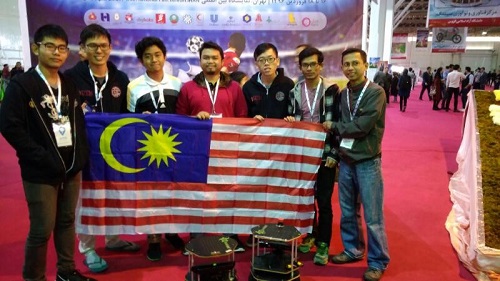 Pasukan KameRider pernah menyertai Pertandingan Robocup Japan Open 2016 di Aichi Institute of Technology, Jepun dan RoboCup 2016 di Leipzig, Jerman. Semasa di Aichi, Jepun, pasukan ini telah memenangi 2 kategori iaitu tempat pertama bagi "RoboCup@Home Simulation League" dan Tempat Kedua bagi kategori "RoboCup@Home Education League". Penyertaan mereka di Leipzig, Jerman pula telah meletakkan mereka ditempat ke-7 dari keseluruhan 21 pasukan yang bertanding.