KUALA LUMPUR, February 22, 2017 –- In an effort to strengthen intellectual property (IP) education and research in Malaysia, Malaysia-Japan International Institute of Technology (MJIIT) and Yamaguchi University are collaborating to build a comprehensive research platform using global patent information and IP analysis tools from Clarivate Analytics and financial information from Thomson Reuters Eikon. This platform will enable MJIIT students, researchers and academics to perform deep IP analysis across multiple disciplines, and gain insights about industry trends and emerging technologies. This initiative also supports MJIIT's innovation lifecycle in sustainable engineering and management of technology, spanning basic research to commercialization. Clarivate Analytics will assist in developing competent human capital within MJIIT through customized training and professional advice.

MJIIT is one of Malaysia's leading research universities in engineering science and technology. Along with this initiative, MJIIT and Yamaguchi University, Japan's third oldest national university, have established the International Joint Intellectual Property Laboratory (IJIPL), which aims to create an IP research hub in Asia. Given the increasing importance of academic-industry partnerships, it is important to leverage the most current and comprehensive patent and business-related information as well as scientific literature. Such information plays a key role in helping the IJIPL community to address multidisciplinary research, and gain a wide view of current and emerging technologies to support informed decision-making related to research and development.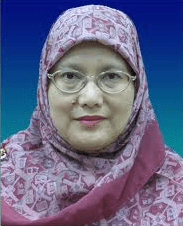 Professor Datin Dr. Rubiyah bte. Yusof, Dean, MJIIT said, "As part of international collaboration in research and education, MJIIT and Yamaguchi University have jointly established an international research laboratory at MJIIT. This International Joint Intellectual Property Laboratory (IJIPL) aims to be the center of excellence in management of technology research with special emphasis on intellectual property in the ASEAN region. The aim of the IJIPL is to share knowledge on resources and technology transfer as well as expertise to deliver professional and responsive service to the industry, spin-out companies and our academic communities. The joint research laboratory will increase industry engagement through research collaboration with its members and provide enhanced support for existing and new companies."
Ken Kaminishi, senior presidential advisor at Yamaguchi University said, "Yamaguchi University is proud of continually advancing IP education and research in Japan. The extensive IP data and analytical tools offered by Clarivate in combination with our IP expertise enable MJIIT, UTM as well as IJIPL to be a center of IP education and research in this region. This joint effort will expand the strategic importance of the partnership between MJIIT and Yamaguchi University."
Masaki Nagao, managing director of Asia Pacific for Clarivate Analytics said, "At Clarivate we have a long tradition of helping our customers accelerate the pace of innovation with our trusted insights and analytics, and promoting international research collaboration. We are very pleased to support MJIIT, UTM and Yamaguchi University with our solutions and IP expertise in this milestone project, which will help MJIIT educate and develop researchers with trained IP expertise and IP-savvy business professionals to drive innovation in Malaysia. This will also support the Eleventh Malaysia Plan, which keeps measures aimed at enhancing innovation at the top of the country's policy agenda."
This research platform initiative by MJIIT and Yamaguchi University is supported by Clarivate solutions – Thomson Innovation, Derwent World Patents Index and Thomson Data Analyzer – and the Thomson Reuters flagship financial services platform Thomson Reuters Eikon. MJIIT financed the databases through Japan's Official Development Assistance (ODA) program, which was established in 1954 to help developing nations.
Thomson Innovation enables MJIIT users to access the world's most comprehensive international patent coverage from Derwent World Patents Index (DWPI) and scientific literature, with powerful capabilities to perform IP analysis and collaborate efficiently. DWPI is used and trusted by more than 40 patent-issuing authorities worldwide, and provides the world's most comprehensive collection of enhanced global patent data in English translated from 29 languages. This gives users the most extensive view of activity in emerging and growing markets. Subject experts from Clarivate correct, analyze, abstract and manually index every patent record, making it easier for users to quickly find the information they need to make informed decisions.
Thomson Data Analyzer (TDA) is the industry-leading analysis tool that transforms large amounts of IP data into actionable reports allowing for more strategic IP decisions. Users can easily analyze trends, profile competitors, avoid or uncover patent infringement, and identify strategic development opportunities. TDA empowers users to analyze patent data and scientific literature from any structured database directly on their desktop.
Thomson Reuters Eikon is a powerful and intuitive next-generation solution for consuming real-time and historical data, enabling financial markets transactions and connecting with the financial markets community. It is the intelligent and simple solution for today's academic researchers to explore industries, emerging trends, adjacent markets and the competitive landscape. Eikon delivers global cross-asset information, news, research report and analytics to reveal new insights.
About Clarivate Analytics
ClarivateTM Analytics accelerates the pace of innovation by providing trusted insights and analytics to customers around the world, enabling them to discover, protect and commercialize new ideas faster. Formerly the Intellectual Property and Science business of Thomson Reuters, we own and operate a collection of leading subscription-based businesses focused on scientific and academic research, patent analytics and regulatory standards, pharmaceutical and biotech intelligence, trademark protection, domain brand protection and intellectual property management. ClarivateTM Analytics is now an independent company with over 4,000 employees, operating in more than 100 countries and owns well‐known brands that include Web of Science™, Cortellis™, Thomson Innovation™, Derwent World Patents Index™, CompuMark™, MarkMonitor® and Techstreet™, among others. For more information, please visit Clarivate.com.
About Malaysia-Japan International Institute of Technology (MJIIT)
Founded in 2010 upon an initiative by the Malaysian and Japanese governments, MJIIT offers Japanese-style education in Malaysia and is strategically located within UTM Kuala Lumpur. MJIIT offers undergraduate programs in engineering, postgraduate programs and R&D activities, leveraging the strength of the Japanese technology and education system, which is based on intensive research, close relations between academicians and students, professional ethics and high-value work. MJIIT offers an affordable, world-class education, which aims to educate future leaders within the ASEAN countries. The Malaysia-Japan International Institute of Technology is expected to play an important role in helping Malaysia become the hub of higher education among ASEAN countries. For more info, please visit http://mjiit.utm.my/
About Universiti Teknologi Malaysia (UTM)
Since it became a full-fledged university in 1975, Universiti Teknologi Malaysia (UTM), located both in Johor Bahru and Kuala Lumpur, has played a pivotal role as Malaysia's largest contributor of technical and professional workforce for the local industries, government agencies as well as multinational companies. Along with its vision to be recognized as a world-class Entrepreneurial Research University, UTM is set to be the centre of academic and technological excellence. Its mission is to be a leader in the development of human capital and innovative technologies that will contribute to the nation's wealth creation. UTM is now regarded as Malaysia's premier institution in engineering, science and technology and ranked in the top 1% league in the World University Rankings in the field of engineering and technology. UTM's vision is in line with the nation's aspiration of becoming a knowledge-based, innovation-led economy that is grounded in creativity and innovation with high value creation. For more info, please visit http://www.utm.my/
About Yamaguchi University
Yamaguchi University is a comprehensive national university with over 10,000 students in nine faculties and eight graduate schools. The university celebrated the 200th anniversary of its founding in 2015. Bearing the motto "Discover it. Nourish it. Realize it. A Place of Wisdom," Yamaguchi University continues to contribute to local development and the development of Japanese and international society through the three fields of education, research and social contribution. Visit http://www.yamaguchi-u.ac.jp/english.html
For further information: please contact: Pamela Lim, Regional Communications Manager Asia Pacific, Clarivate Analytics, +65 6870 3212 (o), pamela.lim@clarivate.com. Prof. Datin Dr. Rubiyah Yusof, Dean, Malaysia-Japan International Institute of Technology (MJIIT), Universiti Teknologi Malaysia (UTM), Kuala Lumpur, +60-3-2203 1215 (o), rubiyah.kl@utm.my. Professor Yoshiyuki Matsuura, Yamaguchi University, Japan, Planning and Administrative Office, Graduate School of Innovation and Technology Management, +81 838-85-9067 (o), mot@yamaguchi-u.ac.jp.