JOHOR BAHRU, May 24 – The water produced by Universiti Teknologi Malaysia's (UTM) water treatment machine has been proven clean and safe to drink according to analysis conducted by the Kelantan Health Department.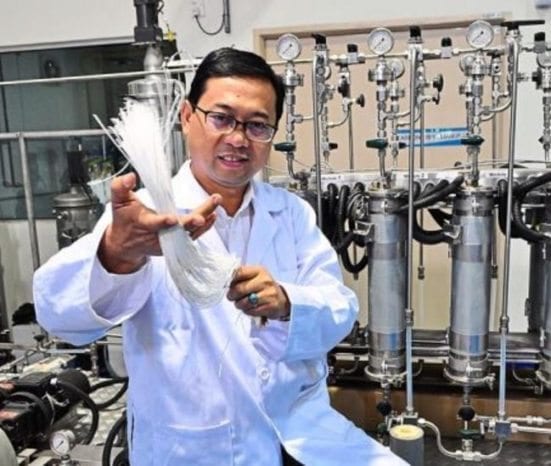 Director of Advanced Membrane Research Center (AMTEC), UTM, Professor Dr Ahmad Fauzi Ismail said, the test results of water quality were in line with laboratory tests made by the research group from the AMTEC.
"Water quality analysis was conducted during the distribution of water treatment machines on May 10 and May 11 to three districts in Kelantan, namely Kota Bharu, Kuala Krai and Tanah Merah.
"According to the analysis of water taken from Sungai Kelantan in Tanah Merah and Sungai Nal in Kuala Krai, the pH reading was found to be between 6.5 to 8.5, making the water safe for drinking. Moreover, the the coliform content, used as an indicator of the quality of water and food, reduced after treatment, indicating better water quality," he said.
Professor Dr Ahmad Fauzi said, the water treatment machine is capable of filtering E-Coli bacteria found in Sungai Nal that can harm human health if taken continuously over an extended period of time.
Water samples from the water treatment machine were found to be devoid of bacteria up to a hundred percent, also indicating that the machines were able to filter out impurities to produce clear potable water.
"The results of water analysis were obtained from the Health Department last week," he said.