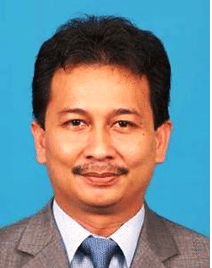 JOHOR BAHRU, 15 February 2016 – Assoc. Prof. Dr. Abdul Rahim Hamdan has been formally
appointed as the new Director of Universiti Teknologi Malaysia's (UTM) Counseling Centre,
replacing Assoc. Prof Dr. Mohamed Sharif Mustaffa whose term ended on 30 November 2015.
The appointment of Dr. Rahim is effective from 15 February 2016, for a period of two years.
Prior to his appointment as the Director of UTM Counseling Center, he held several key
positions at UTM Faculty of Education, with the last post held as Head of Department of the
Educational Foundation and Social Sciences Department (2011-2014). He also sat on several
key committees at the Faculty, such as the Management Committee, Academic Committee,
Human Resource Development Committee, Technical Assessment Committee, and Academic
Promotion Committee.
Born 50 years ago in Kota Tinggi, Johor, Dr. Rahim obtained his Bachelor of Humanities and
Education (Honours) from Universiti Sains Malaysia in 1990 and Masters of Education from
UTM in 1997, followed by Doctor of Philosophy (PhD) from the University of Surrey, United
Kingdom in 2005.
In conjunction with this appointment, the entire UTM community would like to take this
opportunity to congratulate him on his appointment as the Director of UTM Counseling Center.