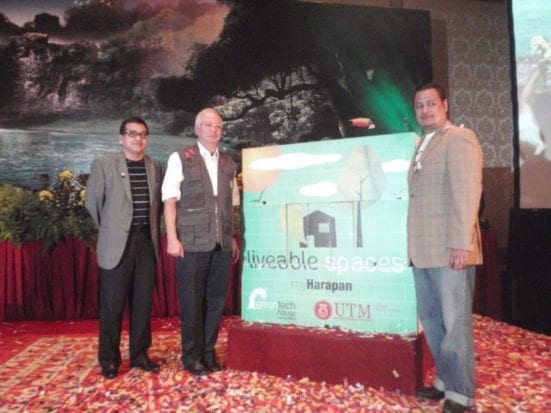 KUALA LUMPUR: Institute of Bioproduct Development and Faculty of Built Environment, UniversitiTeknologi Malaysia (UTM) and Youth Trust Foundation (myHarapan) have organized the Biorenewable Sustainable House Design Seminar in conjunction with the 2ndGreenTech House Competition.The seminar was held on 7 and 8 March 2013 at Dewan Jumaah, UTM Kuala Lumpur. The competition is supported by Malaysian Commonwealth Studies Centre (MCSC), Cambridge.
The seminar kicked off with the presentations from experts from Malaysia, Holland, Sri Lanka and Indonesia on novel biobased materials, sustainability and OPBC, constructing the future, low-carbon and energy efficiency in building, and ended with a workshop on Liveable Spaces by myHarapan.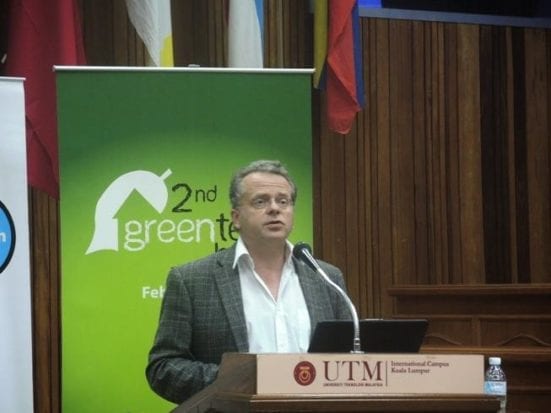 Prof. Dr. Luuk van der Wielen from Delft University of Technology, The Netherlands presented a lecture on Sustainability and OPBC.
Participants of Biorenewable Sustainable House Design Seminar.
There are a total of 34 teams that have registered as participants to 2ndGreentech House Competition. The teams are from 9 universities : UTM Johor Bahru and UTM Kuala Lumpur, UITM Shah Alam, UITM Seri Iskandar, Universiti Kebangsaan Malaysia (UKM), Universiti Malaya (UM), Taylor's Universiti, Universiti College Shahputra, and Infrastructure Universiti Kuala Lumpur (IUKL).
The 2ndGreenTech House Competition was officially launched on 28 January 2013 at Dewan Tun Hussien Onn, PWTC Kuala Lumpur in conjunction with the Youth Defined 2 : Youth Action Forum 2013, by the Prime Minister of Malaysia, Y. A. B. Dato' SriHaji Mohammad Najib bin Tun Haji Abdul Razak.
Launching of 2ndGreenTech House Competition by Y.A.B Prime Minister at PWTC on January 28, 2013.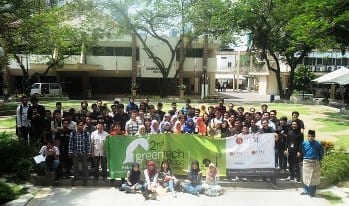 The competition aims to increase awareness for sustainable building and living and to facilitate innovation in building materials. Multidisciplinary student teams from architecture, interior design, planning, biotechnology, chemical engineering and other disciplines are involved to design "their sustainable house" from biorenewable materials. This time, the team will design comfortable flats under the PROGRAM PERUMAHAN RAKYAT TERMISKIN in an urban area.
The final will be held in Kuala Lumpur in early May 2013. During this one-day event, all designs will be displayed and the teams are required to give a presentation on their designs. Winners will be announced during a dinner with the team with the Best Design will walk  away with RM15,000 prize money.