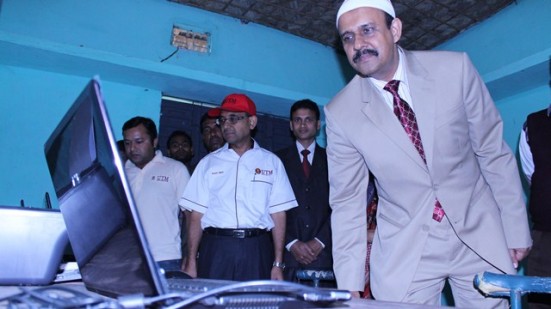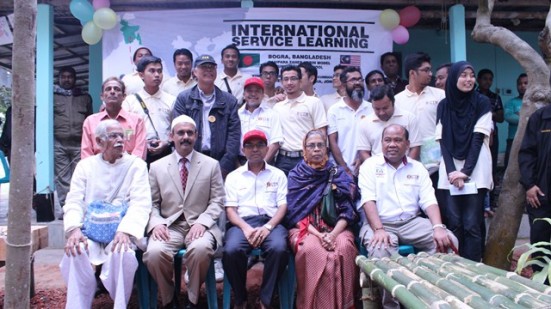 BOGRA, 8 February 2013: Universiti Teknologi Malaysia (UTM) has stepped out to another level for the first time in conducting Service Learning Program in Bogra, Bangladesh.
A total of 16 undergraduates from various faculties heading to Daripara Village for 10 days to conduct English language program, set up computer laboratory and design the landscape for Zaher Uddin Model Junior Girls' School.
The program was officiated by Deputy Commissioner and District Magistrate Bogra, Mr Sarwar Mahmud and were attended by UTM Deputy Vice-Chancellor (Development), Professor Ir Dr Wahid Omar, Dean of Undergraduate Studies, Professor Dr Ahmad Kamal Idris and Director of Centre for  General Courses and Co-curriculum (CGCC), Assoc. Prof. Dr Ahmad Ariffian Bujang.
Bogra is one of the oldest cities located to the north of Bangladesh, approximately four hours journey from the capital city, Dhaka.
The mission of this program is to expose UTM undergraduates with the community's socio-economic needs and to circumvent those problems with the knowledge they acquired in university.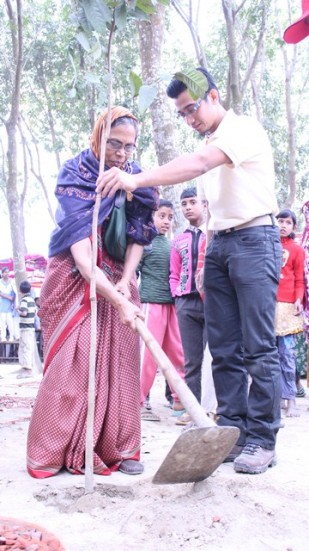 This program is striving to nurture the undergraduates for excellent achievements in academic, spiritual and world-class leadership skills.
Service Learning Program has been organized in many universities around the world, especially in the USA, Britain, German and Japan. In fact, it is also known as Khidmat Kuliah Nyata (KKN) in Indonesia, which is compulsory for all the undergraduates.
UTM started to introduce Service Learning course which carries credit hours since first semester of 2011/2012 section. It is in association with the recommendation from the Ministry of Higher Education. In his statement, undergraduates are encouraged to contribute to both local and international communities.
This program has been successfully conducted in several districts of Johor, such as Penggerang, Ledang and Batu Pahat.
As for the international level, this program has outreached Bandung, Padang in Indonesia and Chnnang Village, Cambodia.