KUALA LUMPUR, Jan. 23, 2013 — Universiti Teknologi Malaysia (UTM) aims to earn RM100 million from the five-year licensing agreement signed with Nexus Protocol Ltd to market four information technology-based products in Europe.
Vice-Chancellor Prof Datuk Dr Zaini Ujang said the agreement, inked on Dec 12 last year, was to sell the IT software to institutional clients and individual customers.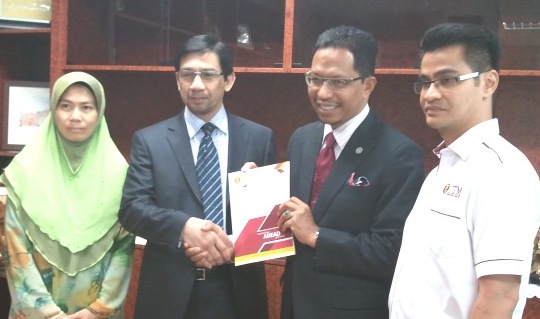 "We identified Nexus Protocol as our joint-venture partner to forge a smart partnership collaboration to commercialise UTM's information technology products outside Malaysia, particularly in Europe," he told a press conference today.
He said UTM would benefit from London-based Nexus Protocol's expertise and business network in Europe and South East Asia to provide more international exposure for its products.
Under the agreement, Nexus Protocol will start with an initial four information technology-based products and ultimately target to market 20 products on a staggered basis.
Zaini said the initial four software products were MyLine Online Resources for Learning in English, Laboratory Information Management System, Human Resource Management Information System and Wastewater Treatment Plan Design Advisor.
He said two other products would be introduced this year namely the Thalassemia Disease Mortality Prediction and Flood Mitigation System.
Zaini said some of the software has been used widely in the country and had the potential to be used globally but UTM alone cannot make it a reality due to marketing constraints.
He said Nexus Protocol, which has been appointed the university's representative overseas, would also advise and facilitate UTM on efforts to improve product competitiveness internationally.
He said the move to commercially market the products with Nexus Protocol was initiated by UTM's Innovation and Commercialisation Centre which was responsible for protecting and marketing the university's intellectual property rights estimated at around 2,800 patents.
UTM signed a similar agreement with California-based Stanford Research Institute International in 2011 to market UTM's products in the United States, Japan and China, he added.
— BERNAMA