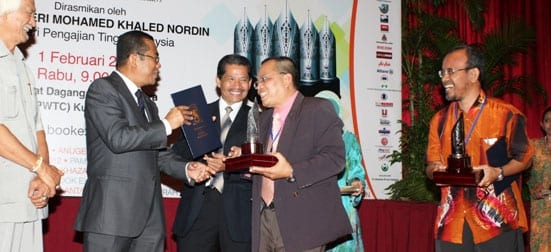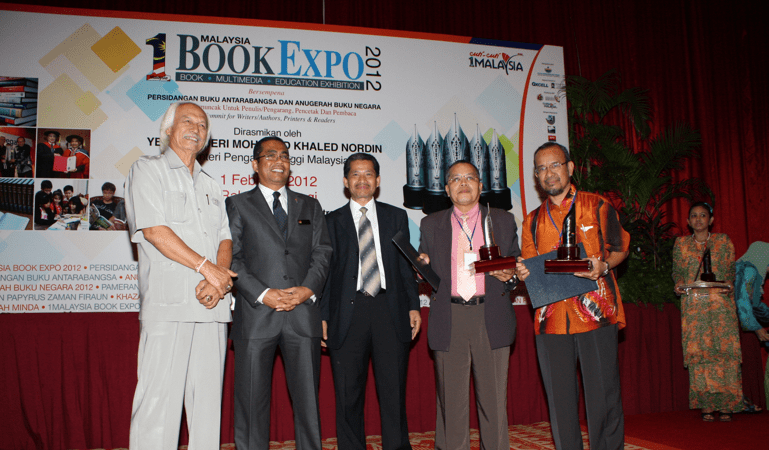 Kuala Lumpur, 1 Feb 2012 :  The UTM Press did UTM proud when it won two categories of the 2012 National Book Awards organised by the National Book Development Foundation in collaboration with The Oxford Centre for Excellence, United Kingdom and supported by the Ministry of Higher Education and the Ministry of Information, Communication and Culture.
The category won is the Best Scholarly Book Award for the book "Historical Fact and Fiction" by Tan Sri Syed Muhammad Naquib Al-Attas. The award for this category is based on the capacity of the UTM Press to publish work of quality and excellence.
Another outstanding award is won by Mr Khalid Mazlan for the Best Editor category.  The award is based on number of books edited during service including books on famous personalities, books that have been edited and which won the best book award, contribution to societies related to editorial work, contribution in organizing impactful programmes, holding positions such as chairman/ secretary/ and commitee members in organizing committees in seminars, conferences, positions held at national level, panel of various awards, expert panel for NOSS and others.
Both awards were presented by Dato' Seri Mohamed Khaled Nordin, the Minister of Higher Education during the opening ceremony of 1Malaysia Book Expo 2012, and the International Book Conference at the Dewan Tun Hussein Onn, Putra World Trade Centre.