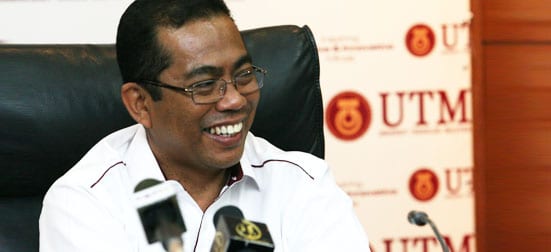 JOHOR BAHRU, 8thJanuary: The Minister of Higher Education, Dato' Seri Mohamed Khaled Nordin made a surprise remark in his announcement that Universiti Teknologi Malaysia (UTM) has been chosen by the government to receive a full autonomy status.
The announcement was made during his opening speech for the Endowment Scholarship and Five Excellent Tracks Programme (5ETP)Award Ceremony at the Senate Hall this morning.
"I would like to announce that UTM is among the few selected universities that have succeeded in getting the full autonomy and that the names of the other universities will be made known during my new year's address," he said.
"The autonomy status is very closely related with excellence and universities with the status will no longer have reasons not to be excellent," he told the press.