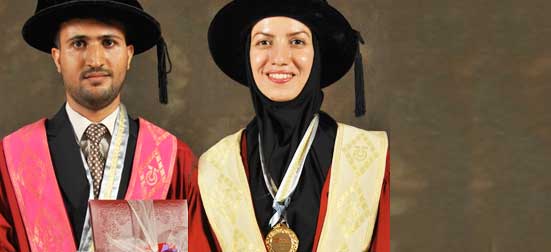 The knowledge environment at the Universiti Teknologi Malaysia (UTM) has helped international students to achieve flying colours.
Recipient of the Pro-Chancellor Award, Roya Anvari, 33, said that the environment has helped her a lot in obtaining a breakthrough in her study.
"To me, UTM is the best university I have ever stayed to learn. This place has the best infrastructure facilities as well as adequately trained and experienced lecturers, "she said.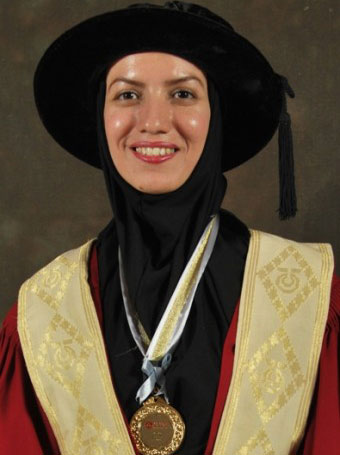 Roya who graduated with a Doctor of Philosophy (PhD) degree in human resource management also admitted that she loves teaching and would like to serve UTM as a lecturer.
"If I happen to get an offer as well as good career prospects, I would not rule out the possibility of serving here as an academic.
It is my hope that this university can offer a position as a lecturer to me as my husband still has a period of two years to graduate, "she said.
Her husband is a PhD student in chemical engineering at UTM.
"Although we come from Iran but I think Malaysia is everything. This country is a paradise for us and I intend to visit other places in the country to know more about the culture and customs here, "said Roya who was accompanied by her husband.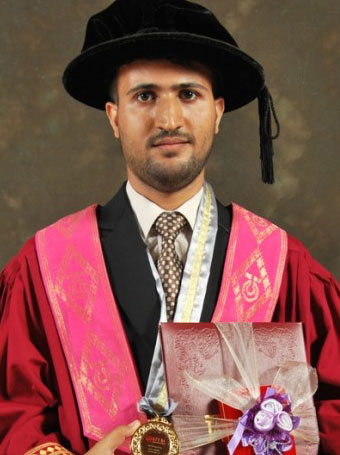 Another award recipient, Sultan Noman Qasem who comes from Yemen said that success will not come without hard effort.
"After struggling for three years, I am very grateful with what I have enjoyed today and feel great joy to receive this award," said this Chancellor Award recipient.
Sultan Noman Qasem who graduated with a Doctor of Philosophy (PhD) in Computer Science was also not denying that good facilities at UTM also contributed his achievement.
"I am very grateful to UTM for providing complete and comfortable amenities for students as well as lecturers who are always ready to assist in education," he said.

He currently serves as a senior lecturer in the Department of Industrial Computing and Design, Faculty of Computer Science and Information Systems UTM, Johor Bahru
"Frankly I think that I particularly like UTM for its knowledge environment where in my opinion cannot be found anywhere else.
I love peace and freedom and can only feel it here," said Sultan Qasem who once served as a lecturer at the University of Taiz, Yamen.
Both of them are among the graduates who received their awards from the Chancellor, Her Royal Highness Raja Zarith Sofiah Sultan Idris Shah in the UTM 47th convocation ceremony held at Dewan Sultan Iskandar, Johor Bahru.
A total of 4646 graduates received their degrees where 341 of them were international students.