by Dayana Farzeeha Ali dan Mahani Stapa
JAKARTA, 10 Nov. – Universiti Teknologi Malaysia (UTM) was announced the  recipient of the Most Environmentally Sustainable Institutions 2023 – South East Asia Award Category. This award was presented at QS Higher Ed Summit: Asia Pacific 2022. The event is held from 8th November – 11th November 2022 at the InterContinental Jakarta Pondok Indah, Indonesia.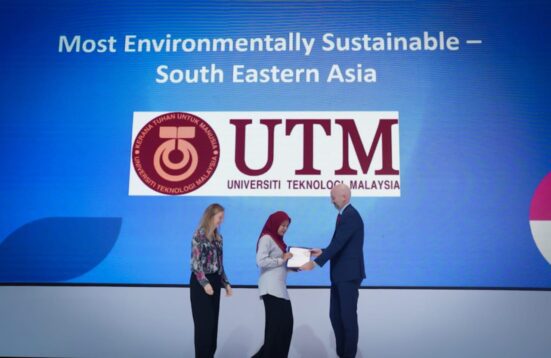 The Most Environmentally Sustainable Institutions 2023 award acknowledges the university's commitment to advancing Sustainable Development Goals, from on-campus policies to strategic planning. The institutional impact is evaluated across eight categories (or indicators) to effectively capture the university's performance when making positive changes for the environment and society. This award demonstrates UTM's dedication to the sustainability agenda and its initiative to spearhead the cross-sector implementation of the SDGs.
This year, UTM participated in the QS Sustainability Ranking for the first time and was ranked 181-190. The new QS World University Rankings: Sustainability 2023 assesses 700 universities globally to determine their environmental and social impact.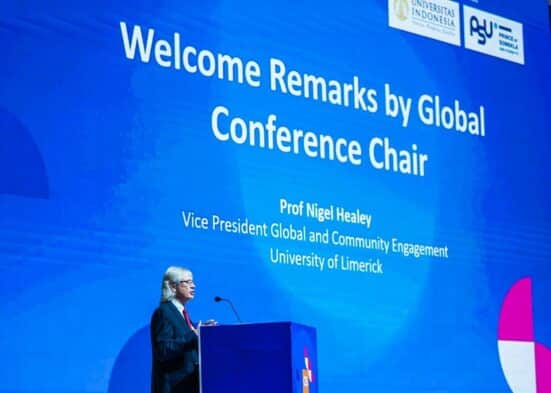 The event illustrates the significant role of higher education institutions in the post-pandemic era by tackling the theme "The Next Big Thing: Addressing new opportunities and existing challenges in APAC higher ed.". Attended by more than 600 delegates from more than 100 Higher Institutions and Agencies, the event successfully gathered renown university leaders and frontline experts in the region and beyond to share ideas and knowledge on the future of education in the Asia Pacific.