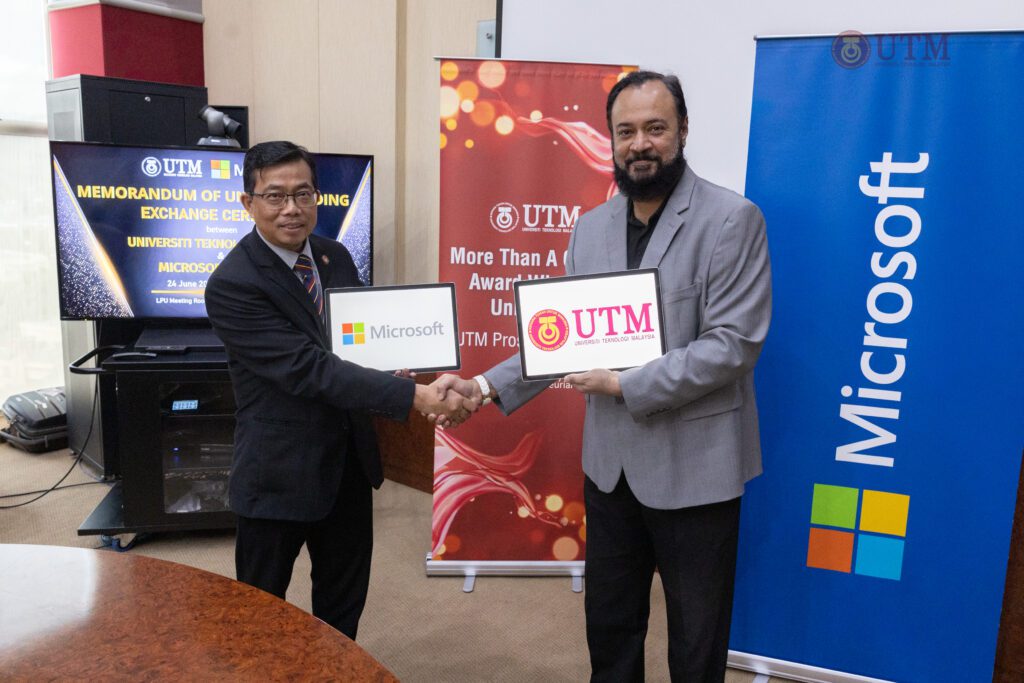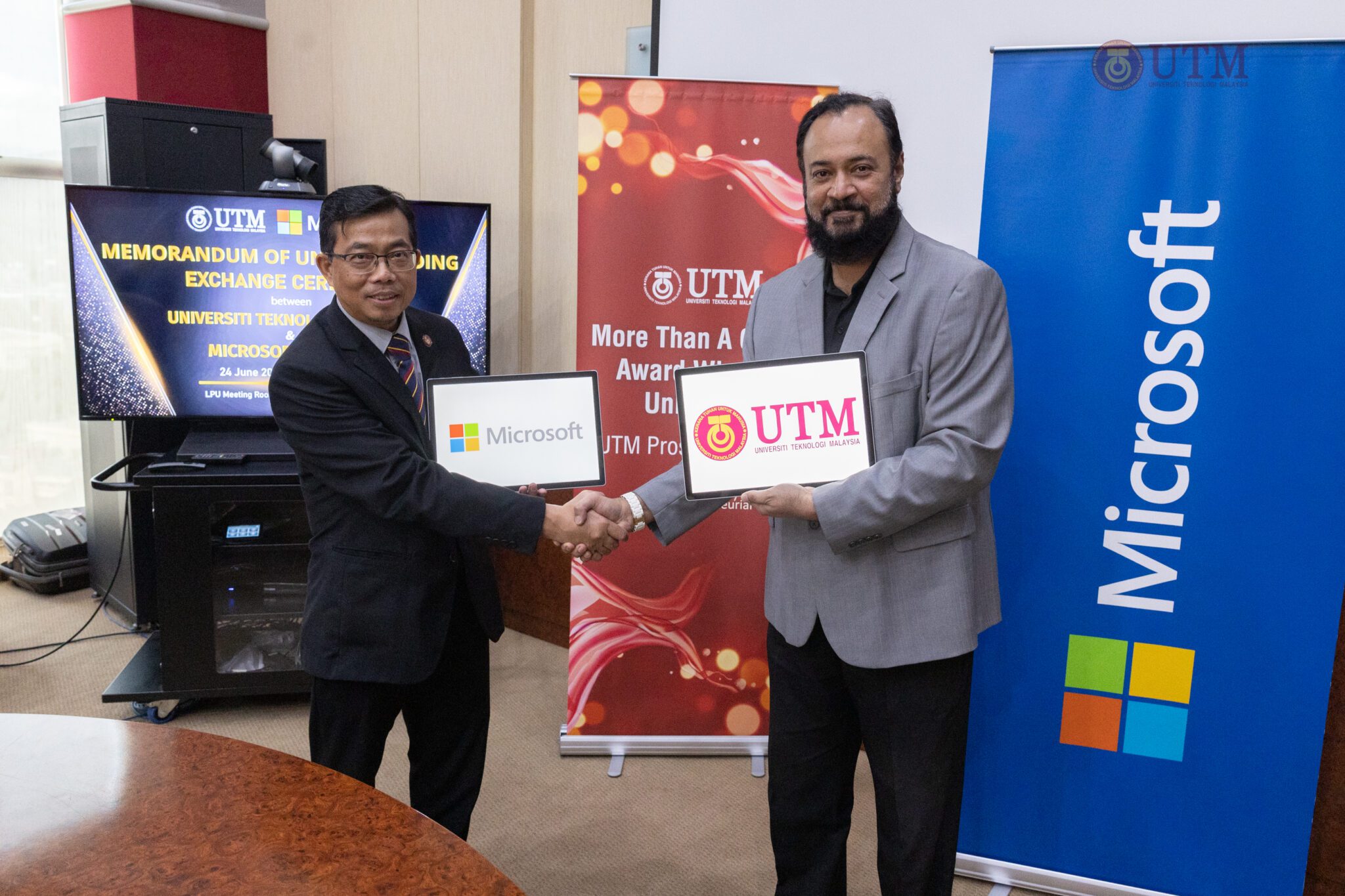 KUALA LUMPUR, 24 Jun — Universiti Teknologi Malaysia (UTM) inked a Memorandum of Understanding (MOU) with Microsoft aimed at empowering UTM students and its educators with future-ready skills to thrive in the increasingly digital world.
With a mission to cultivate holistic talents and enabling people to live better lives through knowledge and innovative technologies, UTM will be leveraging Microsoft Learn, which will provide UTM students access to self-paced digital learning resources and help them better prepare for in-demand careers. Successful candidates will also be awarded with globally-recognized certifications by Microsoft, further boosting their employment opportunities.
Understanding the role of educators in empowering students for future success, UTM will be supporting its educators and faculty members with Microsoft Learn for Educators,which aims to help educators transform teaching and learning by providing free professional development, certifications, and training materials for use in the classroom.
In addition to that, UTM will be participating in Code; Without Barriers, an initiative led by Microsoft to help increase awareness and participation of women in technology through skilling and training.
This MOU is part of UTM's strategy to future-proofing students and ensures they are equipped with the skills needed when they start their careers. Today's students need to be empowered with access to tools, experiences, and learning opportunities to build the skills necessary to fuel their future opportunities and success.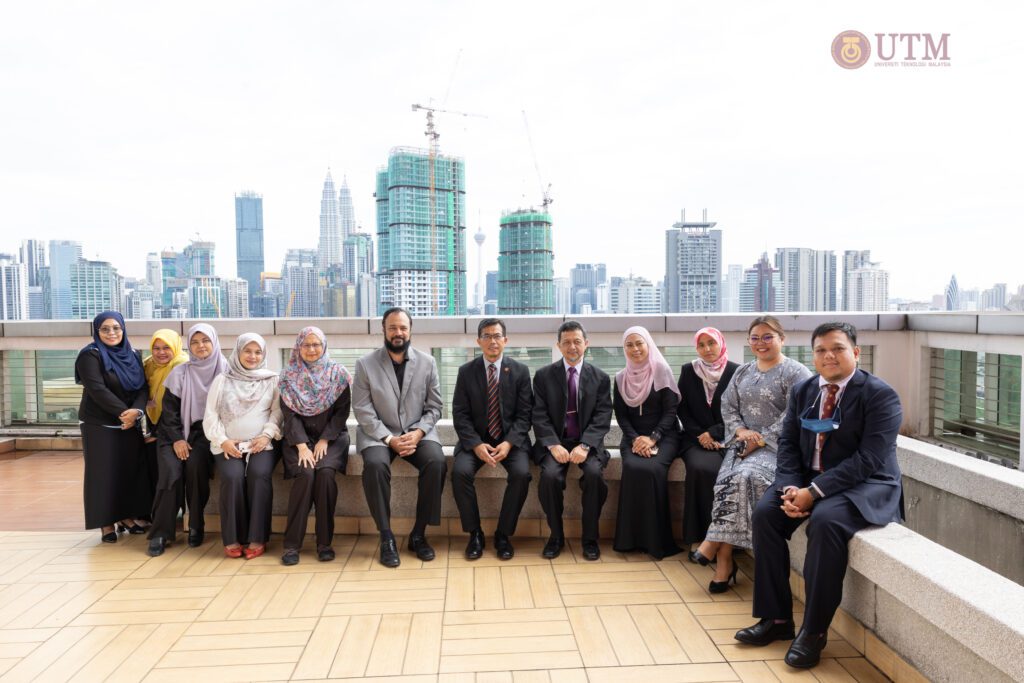 To date, 11 lecturers from UTM's School of Computing have received certifications related to Microsoft Azure. UTM targets to have 500 students certified in the next eight months.