Malaysian Japan International Institute of Technology (MJIIT), Universiti Teknologi Malaysia (UTM) signed a cooperation agreement with Panasonic Appliances R & D Center Asia Pacific SDN. BHD. (PAPRADAP) to launch the "MJIIT- Panasonic Collaborative Research Laboratory". The signing ceremony and lab opening ceremony was held on 23 November 2021.
In collaboration with MJIIT's MEMOBIO iKohza (Metabolic Engineering and Molecular Biology Research Laboratory), this joint laboratory aims to solve various problems peculiar to the Southeast Asian region, research on public health, especially harmful microorganisms and harmful substances peculiar to the tropical region. We plan to conduct joint research focusing on the removal of harmful microorganisms and harmful substances.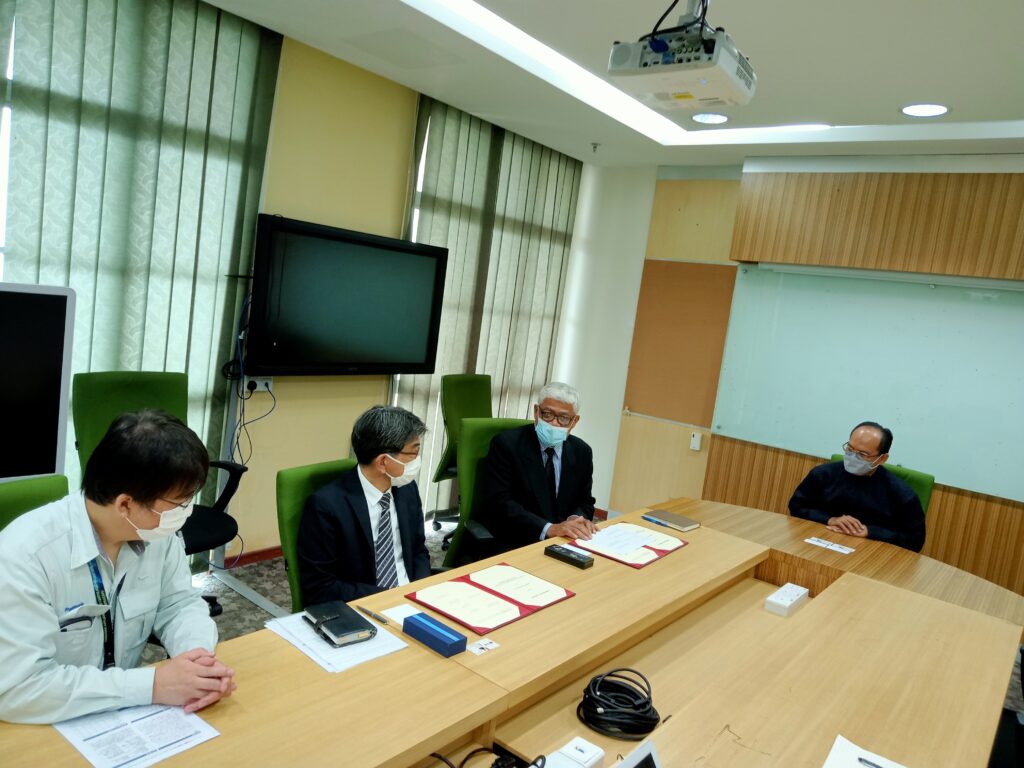 At the signing ceremony, President Naoaki Ishimaru of PAPRADAP stated, "Through the launched collaborative lab, we would like to develop goods and technology contributing to Malaysia, utilizing Malaysian specific hygiene environment,".
In response, the director of the MJIIT Microbial Function and Metabolism Engineering Course, Associate Professor Ts. Dr. Nor'azizi Bin Othman, expressed his expectations and enthusiasm for the joint research by stating "This is a very good chance for us, especially for young researchers, and we will try to maximize this given chance".
This is the 6th establishment of a joint research laboratory between MJIIT and a Japanese company.
MJIIT is promoting industry-academia collaboration through the establishment of joint research laboratories and contract research.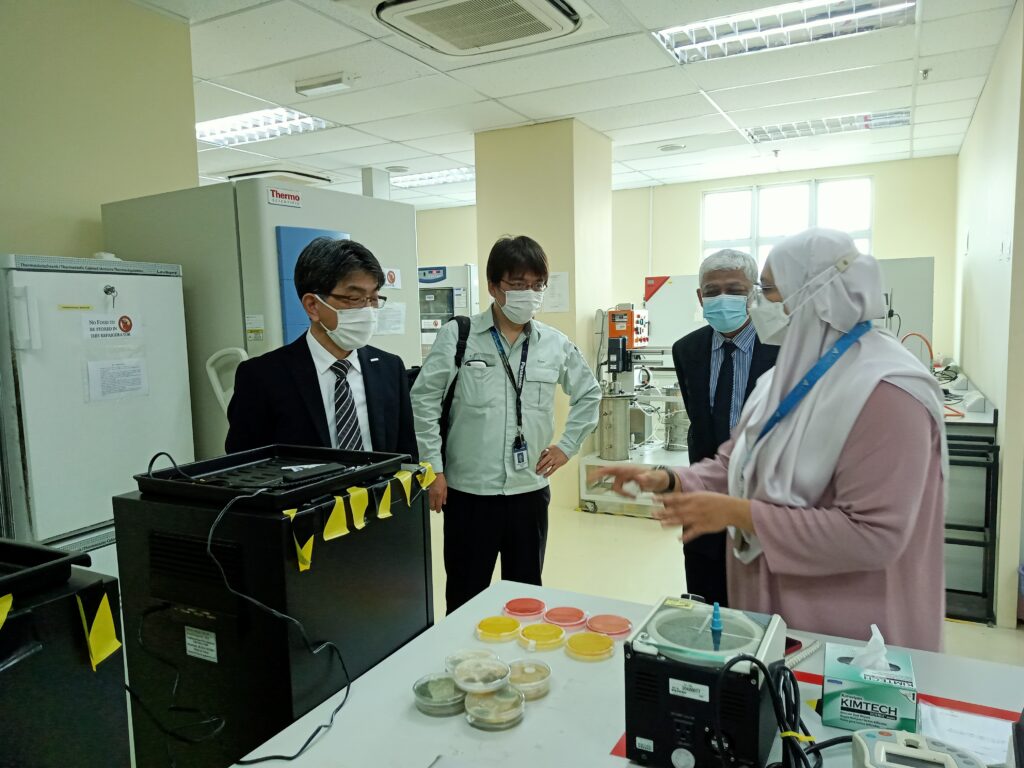 / Malaysia-Japan International Institute of Technology