UTM Skudai, 13 August 2023 – The Geoinformation Programme led by the Faculty of Built Environment and Surveying (FBES) has organized a colloquium with visiting lecturers from South Korean universities. Both lecturers are Professor Dr. Hungkyu Lee from Changwon National University and Associate Professor Dr. Dong-Ha Lee from Kangwon National University, South Korea.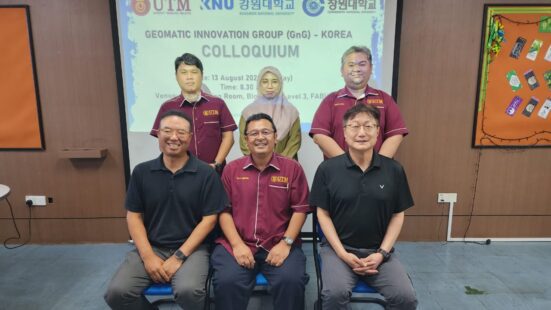 The colloquium took place at the Geomatics Innovation Group (GnG) Research Laboratory, where Associate Professor Sr. Dr. Tajul Ariffin Musa, the Director of Geoinformation, and several senior lecturers from the Department, including Sr. Dr. Othman Zainon, Sr Dr. Muhammad Hafiz Mohd Yatim, Sr Dr. Kelvin Tang Kang Wee, Dr. Wan Anom Wan Aris and postgraduate students at Geomatic Innovation research group (GnG) welcomed both visiting lecturers.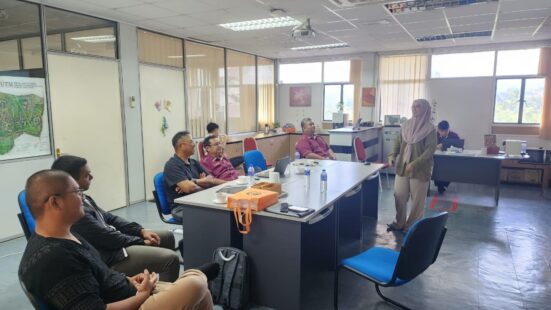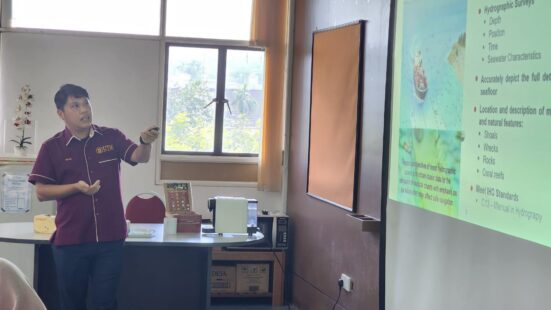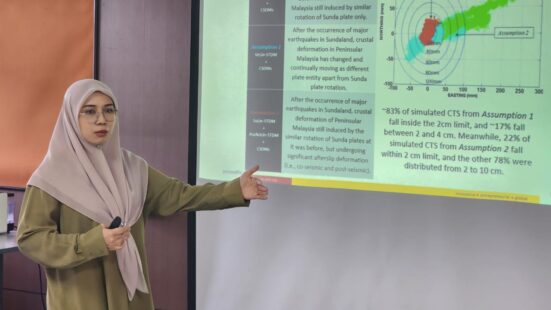 This colloquium was held to share current knowledge in surveying and mapping for Malaysia and South Korea. The program commenced with a briefing on current technology in the hydrographic survey integrated with satellite images, presented by Sr. Dr. Kelvin Tang Kang Wee. Following that, Dr. Wan Anom Wan Aris presented the latest geodesy advancements, particularly in Malaysia's earthquake detection.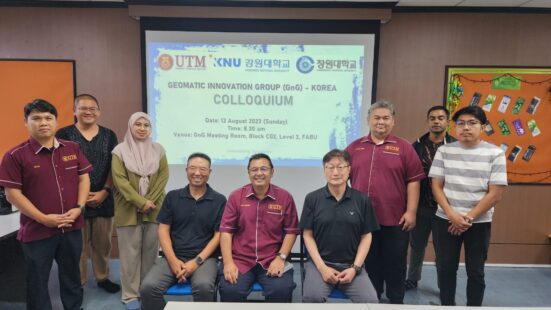 This colloquium has captured the interest of the visiting guests in attendance, fostering collaboration for joint research endeavors between UTM and the South Korean universities. In conclusion, this colloquium has indirectly served as a platform to promote the advancement of Geomatics Engineering by merging expertise from foreign countries.
Prepared by: Sr Dr. Muhammad Hafiz Mohd Yatim