On World Engineering Day, the MRANTI WED Design Challenge reached its grand finale, showcasing groundbreaking smart cities ideas from talented undergraduates and postgraduates. Among the impressive participating teams, UTM Team "Deep Port Vision" stood out for their exceptional vision and technological prowess.
Led by Adnan Shafi from the Faculty of Computing and supported by Shaekh Mohammad Shithil (Faculty of Mechanical Engineering), GM Shaheen Shah Shimon (Faculty of Computing), Al Mominul Haque Badhan, and Muhamad Hazwan Bin Abdul Hafidz (Faculty of Electrical Engineering), the team presented their remarkable project titled "Deep Port Vision: A Smart Container Management System with AI."
Their innovation aimed to revolutionize container management by leveraging artificial intelligence and cutting-edge technologies. The smart container management system employed AI algorithms to optimize container operations at ports, improving tracking, security, and overall efficiency. With the ability to predict container movements, reduce congestion, and optimize resource allocation, Deep Port Vision promised to enhance the sustainability and performance of port operations.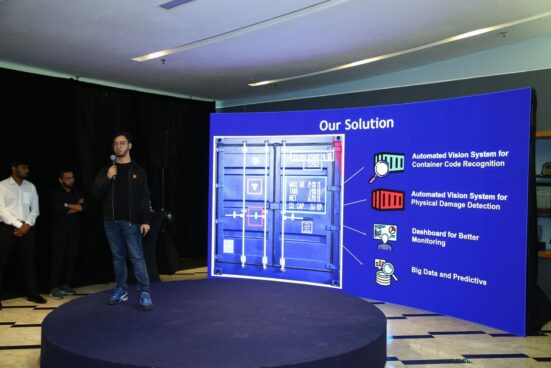 The judges were captivated by the team's innovative approach and recognized the potential impact of their project. Seamlessly blending engineering and AI expertise, Team Deep Port Vision showcased a profound understanding of container logistics challenges faced by ports. Their project was supported and validated by the Port of Tanjung Pelepas.
In recognition of their outstanding achievement, Team Deep Port Vision received the Special Award, accompanied by a reward of RM5,000. Their exceptional contribution to smart cities and dedication to innovative container management solutions earned them well-deserved recognition. Congratulations to Team Deep Port Vision for their remarkable achievement at the MRANTI WED Design Challenge! Their project exemplifies the potential of integrating AI and engineering to create smarter, more efficient cities.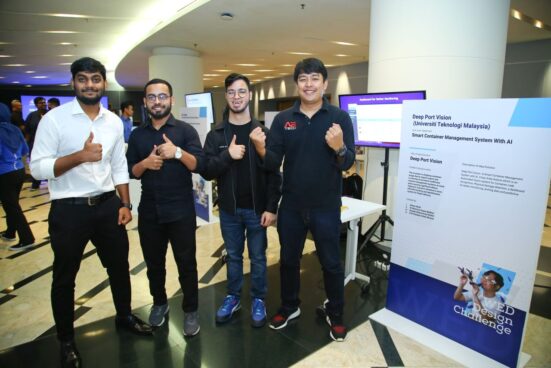 Adnan Shafi from the Faculty of Computing and supported by Shaekh Mohammad Shithil (Faculty of Mechanical Engineering), GM Shaheen Shah Shimon (Faculty of Computing),
Al Mominul Haque Badhan, and Muhamad Hazwan Bin Abdul Hafidz (Faculty of Electrical Engineering