JOHOR BAHRU, 28 Mar — Universiti Teknologi Malaysia (UTM), through its global prominence strategy, has set its sight on developing and maintaining a smart partnership with renowned institutions around the world.
Recently, the Faculty of Computing has signed a memorandum of understanding (MoU) with Etiqa to further strengthen, promote and develop academic and research collaboration on information and communications technology between both parties.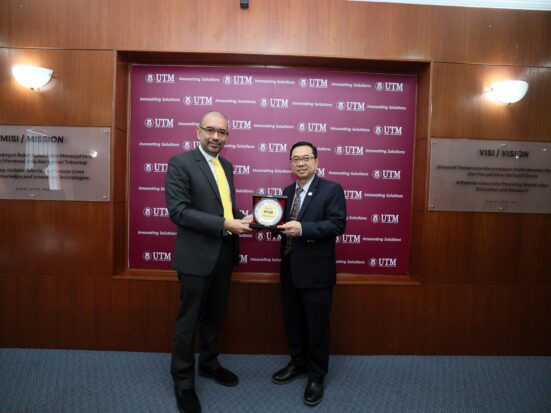 The signing ceremony of this MoU was held on the 28th of March 2022 at Universiti Teknologi Malaysia (UTM) Johor Bahru.
UTM was represented by its Vice-Chancellor, Prof. Datuk Ts Dr Ahmad Fauzi bin Ismail, whereas Etiqa was represented by Etiqa's Chief Executive Director, Mr Amran Hassan.
The signing ceremony was attended by Etiqa's Group Human Capital Director, Pn. Rozima Binti Yahya, Chief Digital Strategy and Transformation Officer, Mr Dennis Liu, and delegations from UTM and Etiqa.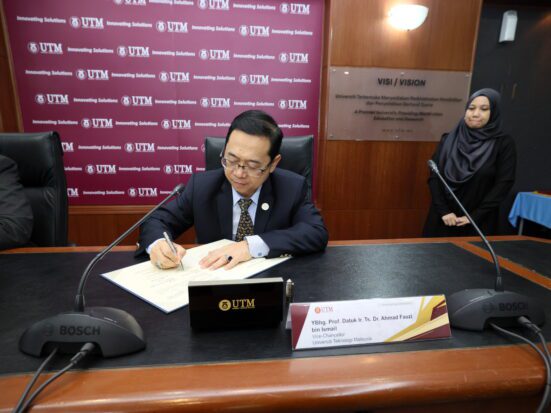 In his speech, Prof. Datuk Ts Dr Ahmad Fauzi Ismail said the memorandum, which would translate the sharing of academic knowledge and research initiatives, would also bring many benefits to the community, universities, and industry, especially Etiqa.
Meanwhile, during his speech, Mr Amran Hassan, the Chief Executive Director of Etiqa, highlighted the importance of adapting the technological advancements in the industry. He emphasized that new technologies like ChatGPT will have an impact not only on the academic sector but also on the industry as a whole. Etiqa also recognizes significant potential from this MoU.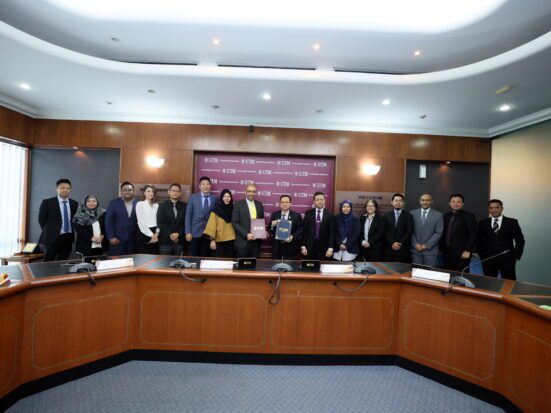 The strategic cooperation focuses on three main pillars: talent development, teaching and learning, and technology and digital innovation. Among the initiatives to be implemented by both parties include academic and research collaboration, talent development programs, joint seminars, workshops, and conferences.
In addition to this initiative between UTM and Etiqa, the collaboration will further enhance the global prominence of both parties nationally and globally.
Etiqa is a multi-channel distributor of Insurance and Takaful products via its 10,000 agency force, 46 branches and 17 offices, over 490 bancassurance network (via Maybank branches, third-party banks, as well as co-operatives and brokers) through its presence in Malaysia, Singapore, the Philippines, Indonesia and Cambodia.
In striving to make the world a better place, Etiqa's Sustainability journey focuses on internal initiatives that reduce its carbon footprint. It increases its social impact, as well as external solutions that allow its clients to do the same.
As this initiative draws to a close, it is anticipated that both parties will establish a Memorandum of Agreement (MoA) for continued collaboration.
Prepared by Dr Sim Hiew Moi and Ts Dr Mohd Zamr Osman