Persatuan Mahasiswa Sains Komputer (PERSAKA), Universiti Teknologi Malaysia (UTM), had organized a webinar titled "How to Cope with Stress, Anxiety or Depression" on 8 January 2021. This webinar was organized to help students understand, prevent and confront problems such as stress, anxiety, and depression.
Director of UTM Counselling, Dr. Zulfikar bin Ahmad was invited as the speaker of the webinar to share information on the differences and ways to cope with the problems.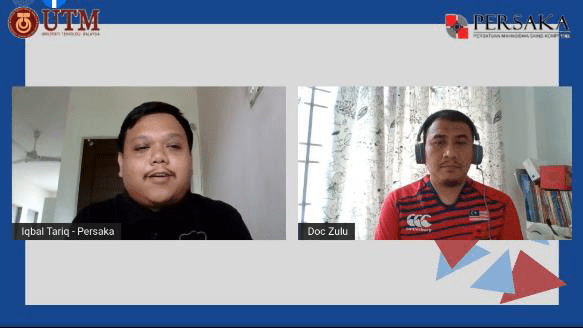 This event was also mainly to provide a medium for students to express their problems and get advice from UTM counsellors in ensuring the students can unleash their full potentials without being affected by any psychological problems.
Although the general perception of mental illness has improved over decades, studies had shown that stigma against mental illness was still powerful, largely due to media stereotypes and lack of education which made people tend to attach negative stigmas to mental health conditions at a far higher rate.
This program was considered a success since it did give a positive impact on the students and exceed the target views with 499 participants.