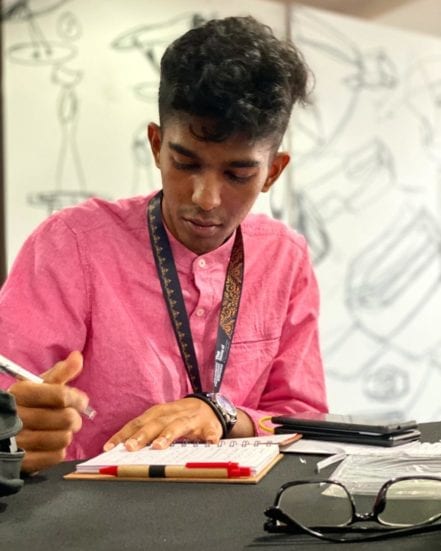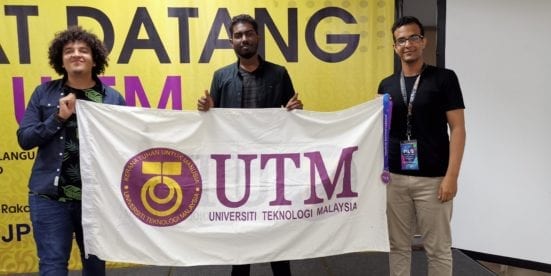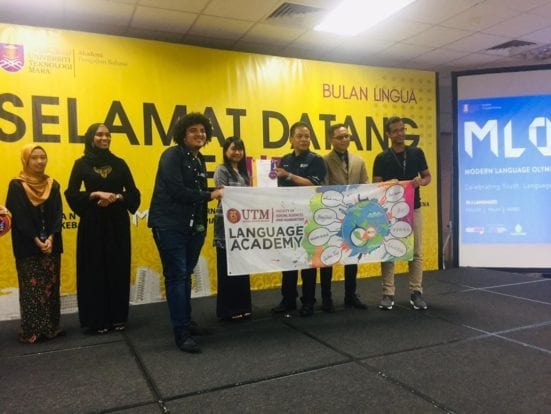 Josiah Jeevanraj Joseph from the Faculty of Engineering, Universiti Teknologi Malaysia  (UTM) won second place for English Speech category in the first Modern Language Olympiad 2019, organised by Akademi Pengajian Bahasa, Universiti Teknologi MARA (UiTM) Shah Alam, Selangor, Malaysia. The competition, with the theme "Celebrating Youth, Language & Culture" was held from October 29 to November 2, 2019.
There were 5 fields of competition, which were Speech, Idea Pitching, Strategic Storytelling, Versatile Presenting, and Radio Drama. The competition was conducted under three languages- Malay, English, and Arabic language and it was open for students of all levels. Among the objectives of the programme were to uncover the personal aptitude and showcase the students' skills in presentation while enhancing critical thinking skills.
Besides Josiah, another three students, Ibrahim Mohamed and Mohammed Nasser Mokhadri from the School of Computing as well as Nizar Haider from the School of Mechanical reached up to the semi-finals outperforming other contestants in the English Speech category.  All four UTM students received full support from Assoc. Prof. Dr Hanita Bte Hassan, Chair of Language Academy and their participation in Modern Language Olympiad (MLO) was fully sponsored by Language Academy, Faculty of Science Social and Humanity (FSSH). 
Competitions were stiff with 167 contestants from different universities across the nation, including a few from Indonesia, competing in various categories. For English Speech category alone, there were 50 competitors who were articulate and well trained. UTM speakers managed to be on the top 15 list out of 50 contestants as they entered the semi-final. Failing to grab the top place did not discourage the UTM contestants to compete in future events. In fact, the students reported that they have learnt a lot from the opportunities and experiences throughout the journey of the competition. The students were determined to practice further for similar competitions in the future. 
The students credited the Language Academy lecturers who had given them advice and tips, especially Dr. Nina Diana Nawi, Dr. Farhana Abu Bakar, Dr. Aminabibi Saidalvi, Dr. Abdullah Nawi,  Dr Farhana Diana Deris, Mr. Ghazali Bunari and Ms. Nur 'Ain Mohd Shahroom. They also expressed gratitude to UTM Aces Toastmasters Club because the club had provided them an avenue to practice public speaking skills.
Authors: Ghazali Bunari, Nur 'Ain Mohd Shahroom, Dr Aminabibi Saidalvi